Outstanding Short Stories from International Story Contest 2016 #1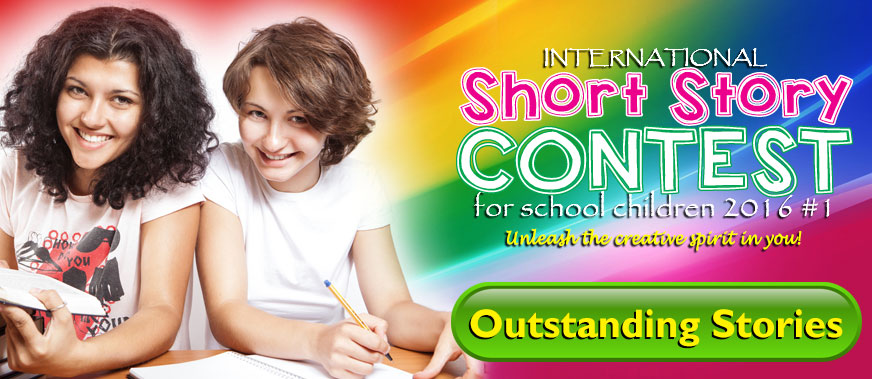 The International Short Story Contest conducted by Kids World Fun was a resounding success, with hundreds of young authors from around the world participating with great enthusiasm. Kids World Fun is proud to have given an opportunity to youngsters, regardless of nationality, race and economic status, to express themselves, comment or respond to the world around them.
As always, there were only a limited number of winners, but there were many other stories that were outstanding in many respects, such as theme, depth of meaning, and language. There is great variety in themes, the nature of words used, and the styles of writing employed.
We would like to publish these outstanding stories, so that the young people who wrote them will have the opportunity to make their voices heard, and our readers will get to read some beautiful stories.
Outstanding stories of the Short Story Contest 2016 #2
Following are the outstanding stories from first biannual short story contest 2016.
We invite school students all over the world to join our next International Short Story Contest. The contest date will be announced soon in this website.
Winning stories of the Short Story Contest 2016 #1
Highly commended stories of the Short Story Contest 2016 #1