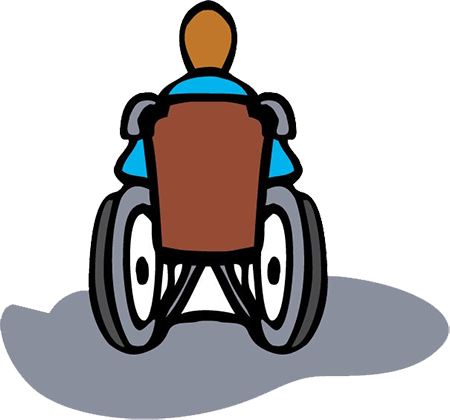 "Ambition" is one of the outstanding stories of the first biannual Short Story Contest 2016 written by Asna Shafeeqa. N., Saudi Arabia.
Ambition
A small boy was packing his school bag in his room, a room filled with books. Many were novels and some were short stories; many were new and some were yellowed with age; many were detective stories and some were fairy tales. Suddenly, there was a knock on the door. The small boy called Frank turned his wheel chair to his right and slowly opened the door.
As usual it was his punctual mom, who wanted Frank to get ready for school. Frank had his breakfast, said goodbye to his mom and started his travel to the school in his wheelchair.
Frank had lost his leg when he was eight, in an accident. He had to spend the rest of the life in the wheelchair. But the accident did not take away his faith in life, and his ambition in life, which was to be a writer.
On the way to school, he met his loving and kind-hearted friend, Lawrence. Lawrence wheeled his friend swiftly and chatted with him lovingly. They reached the school in thirty minutes. Lawrence said bye to Frank and they both went to their classes.
Frank had not wanted to go to the school for the handicapped. So he had joined an ordinary school in which he had to face the bullies. When Frank entered the class, the class bullies marched forward to tease the handicapped one. They teased and threatened Frank so rudely that he didn't dare to tell that to any elders.
Slowly days passed, and the Formative Exams started. They ended within a week.
"Frank ......., 100 out of 100," said the class teacher cheerfully. Frank was very happy because he had scored full marks.
He wheeled his chair and again met Lawrence on the way. This time both stopped on the side and Lawrence said, "Frank did you know.........Try to participate!"
"Ok, thank you Laurie," said Frank excitedly.
He rushed home, and scribbled something shabby on a piece of paper. His mom came to his room, peeped inside and was very happy to see her son cheerful and excited after a long time.
Actually the thing Frank had written was the summary of a short story. After some hard working days, he finished his short story. He didn't dare to tell that to anyone as he was afraid that they would make fun of him, but his mom, who always loved and cared for him, knew that he had written a story. One day when he was sitting alone in his room, his mom came and said, "Frank I know what you are doing. You are writing a short story, am I right?"
"Yes mom, you are absolutely right. Mom, can I send this story to a competition?"
---
Far away in USA some men were going through the entries they had received, for the competition that they had organised for children around the world. As they came to Frank's story, they were amazed by its brilliance.
Frank's story won the first prize, and Frank was adjudged as the best writer in the junior section.
---
"Yawn.......," said Andrea and got up from her bed. She immediately took a pen and paper, and started writing her beautiful dream in the form of a story because there was a short story writing competition for juniors in which she wanted to participate!!!!