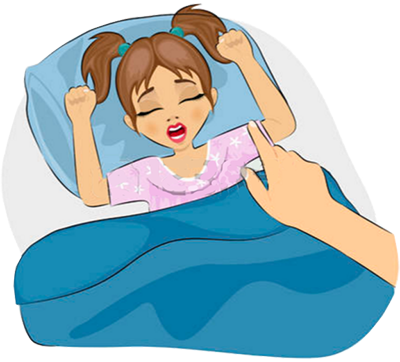 "My Guardian Angel" is one of the outstanding stories of the first biannual Short Story Contest 2016 written by Abel Panjikaran, Abu Dhabi, UAE.
My Guardian Angel
It was my winter break. I was engaged in cycle race, my favorite hobby, with my friends. But that day I fell down and got scratches on the face and leg. I wanted to hide it from my mother, because I was worried that my scratches would make her upset and she would scold me.
My mother had always taught me not to say lies and not to hide anything from her even if I was wrong. But then I could not pluck up enough courage to face her. So I wanted to go to sleep early, not because I was sleepy, but just to try to escape from my mother. I knew she was a sweet mum, but fear was pulling me back. I lay on my bed and tried to sleep.
My mother came to me and asked, "Dearie, what happened? Why are you sleeping so early today? Eat something. I have made delicious pizza for you, which is your favourite. Come, get up."
She was trying to pull me from my bed. I was worried and upset. I replied, "Mom, please don't trouble me. I don't like your pizzas. Your pizzas are really not very tasty. I want to sleep." I saw a shadow of sadness on my mother's face and turned my head from her.
I knew I was not being truthful to her. My teacher had taught me in school that we had to be truthful. My mother had always told me so many stories with good moral values. Thinking of all that, my eyes filled up with tears.
As I tried to sleep, my mother was again insisting that she would tell me a good story so that I could sleep peacefully. But still I did not want to turn my head to her. I replied, "I don't like your stories, mom. Those are not interesting."
She did not reply. She just touched my forehead. Slowly I fell asleep with a heavy heart, without giving a good night kiss to my mum.
So many scary dreams came in my sleep. I was chased by many ghosts. I was running and running with no idea about my roads and destinations. Finally my legs slipped off, and I fell into a big haunted well. I was screaming loudly in my sleep and nobody came to help me. I was falling down into the deepest well. Suddenly I felt a touch of soft feathers trying to hold me in feathery wings. I saw the face of my Guardian of Angel, who was assigned to protect me and guide me when my mother was not around.
Suddenly I woke up from my dream and I saw my mother's soft hands holding me. I looked at her and said, "Mom, that angel had your face. It was you only, mom. And I want to tell you why I went to bed early last night. I want to tell you that I really love your pizzas and your stories."
I began whispering to her, and slowly fell back asleep in her hands. This time, no nightmares came in my sleep. My guardian angel was holding me.