Highly Commended Short Stories from International Story Contest 2017 #2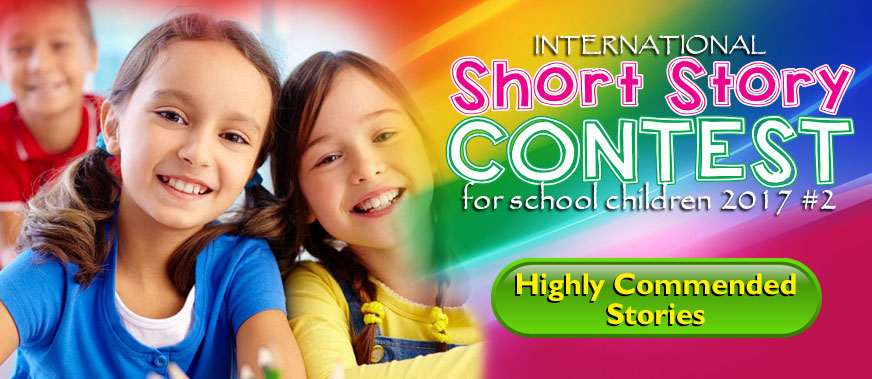 Story Contest 2017 #2 : Other than the winning entries, our judges found some stories to be of very good quality, though they did not quite make it into the best three. These highly commended stories were written by the following authors. We congratulate them also, since their stories show promise and talent.

We invite school students all over the world to join our next International Short Story Contest.
2018 #1 Highly Commended Stories 2017 #2 Highly Commended Stories 2017 #1 Highly Commended Stories 2016 #2 Highly Commended Stories 2016 #1 Highly Commended Stories