International Short Story Contest for School Children 2017 #1 Results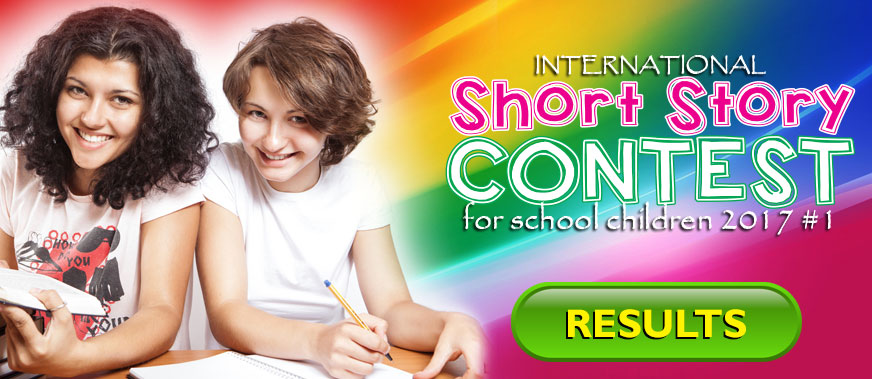 We are proud to announce the results of the 2017 #1 International short story contest for school children. As always the entries came in hundreds from all corners of the world, and pleasantly surprised the judges with their quality of content. Our young participants have truly done well, and we announce the names of the winners as well as the highly commended writers here.

Sub-junior Category Winners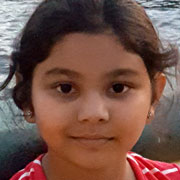 First Prize: Dog Diaries
By Aliya Shetty Oza, Juhu, Mumbai 400049, India.
Read the story »
Aliya is a grade 3 student, at Ecole Mondiale World School in Mumbai, India. She prefers to be called Ally. Ally's inspiration to write stems from her passion and love for reading. She hopes her story 'Dog Diaries' is enjoyed by one and all. Her story is inspired from how her pet dog Droopy must have felt when his family almost forgot his birthday.
---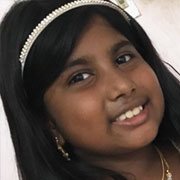 Second Prize: The Sketch in My Heart
By Irene Annie John, Sunrise English Private School, Abu Dhabi, UAE.
Read the story »
Irene wishes to be a teacher. She loves her family, and is very attached to her grandparents. She loves writing, and is encouraged by her loving parents who are good listeners and teachers.
---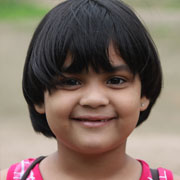 Third Prize: A Spider's Web Netted With Jealousy And Envy
By Sharon Macdonald, B. R. Global School, Sirsa, India.
Read the story »
Sharon loves languages, music and dance, and has a flair for writing and drawing. She has great interest in the Sciences and enjoys preparing projects and models for exhibition. She has outstanding communication and presentation skills.
Junior Category Winners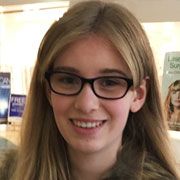 First Prize: Never Forgotten
By Sophie Hammond, UK.
Read the story »
Sophie lives in the south east of England and has two passions - one is creative writing and the other is ring-tailed lemurs. She loves reading, and made her first book by stapling paper together at the age of 3 years. Sophie adores creative writing, immersing herself into the story, and thoroughly enjoys writing new and exciting pieces across different subjects with a huge variety of content.
---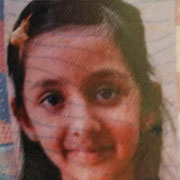 Second Prize: An Underwater Manuscript: A Journey in the Deep Blue
By Priyanka Subramanian, Urbana Elementary School, Frederick, MD, 21704, USA.
Read the story »
---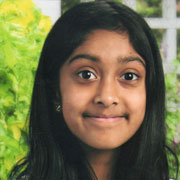 Third Prize: Believe
By Priyanka Nambiar, USA.
Read the story »
Priyanka is a fifth grader at the Hershey Intermediate Elementary school. She participates in ballet and jazz at the Hershey School of Dance. Priyanka learns Bharatanatyam (Indian classical dance) and has given numerous performances for The Rasika School of Dance. She is also an experienced soccer player who has been playing for six years. Priyanka has recently begun art classes as well. She aspires to become a biomedical engineer or a neurologist. Priyanka shares a love for animals and has a puppy of her own. This fifth grader dreams of going to an Ivy League college.
Senior Category Winners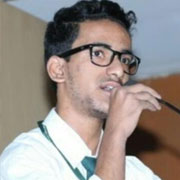 First Prize: A Dance of Mists and Dyes
By Adarsh Raj Bhatt, DPS RK Puram School, New Delhi, India.
Read the story »
Adarsh R. Bhatt attends DPS RK Puram as a science student. He is a vocal proponent of a simple and focussed lifestyle, of dedicated compassion, health, inner peace and of an ever-growing drive to learn, grow and excel. Bhatt aches to see pure and flawless excellence, irrespective of the field. He looks up to all who follow their dreams with blind perseverance. He has a long-standing mania for reading diversely successful legends. Bhatt's writing is imbued with intensity, depth and intelligence. After high school, Bhatt intends to learn and grow more at Harvard University, USA.
---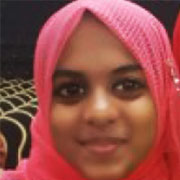 Second Prize: The Other World
By Samreen Sathar, Saraswathi Vidyanikethan Public School, Kochi, India.
Read the story »
Samreen Sathar is a class X student of Saraswathi Vidya Nikethan Public School, Kochi, Kerala, India.
In addition to her academics she is interested in Music and other cultural activities. She has won many prizes in cultural events and in academics.
Her hobbies include reading books and writing stories. She likes fiction and loves creating a dystopian world which ironically has a fairy tale ending of "happily living ever after". Her ideal story is one that has an open ending because then, every story can take a million paths as a reader wishes and leaving it open helps you build your own imaginative world. Her favorite authors are Elif Shafak, J.K Rowling, Khaled Hosseini, Sofie Kinsella and George R.R Martin.
She also likes playing chess and scrabble. Her parents' support and God's blessings inspire her to do good in what she does.
---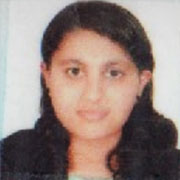 Third Prize: Karou*
By Riya Roshan Joseph, Abu Dhabi Indian School, UAE.
Read the story »
Riya is proud to be a part of Abu Dhabi Indian School. She loves writing stories and drawing. Art is the way she expresses her life and is the way by which she wants to make this world a better place. As a student she always faces the pressure of being at the top. But no matter how many people might prove to do better at math than her, she always believes that this world is more than what she learns from a textbook.
Highly Commended – Sub-junior Category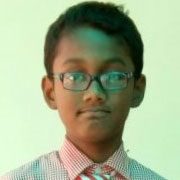 The Price of Opulence
By Aayat Hazarika, The Assam valley School, India.
Read the story »
Aayat is an intelligent, creative and curious child. He is an active pupil at The Assam Valley School, Sunnyside. His eloquence with words echoes in his writing as well as when he is reciting or making a speech on stage. In school, he has won accolades for English Elocution, Assamese Elocution and Hindi Elocution. He is a very talented artist too, always trying out new techniques with crayons, shading and drawing. His love for books is immense; from Geronimo Stilton to English Classics like Black Beauty, he enjoys reading them all. He enjoys doing research work and participating in class Quiz competitions.
---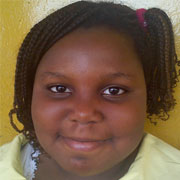 Chedemkam and the Golden Tree
By Damilola Agbolade, Nigeria.
Read the story »
Damilola Agbolade is 8 years old and a pupil of St Mary's International School, Ilorin Kwara state Nigeria. Dami is an avid writer with a wonderful imagination. She loves to draw and paint when she is not writing.
Highly Commended – Junior Category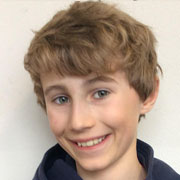 Chasing the Light
By Duncan Jewitt, British School in the Netherlands
- Junior School Diamanthorst Campus, Netherlands.
Read the story »
Duncan's ambition is to become a published author. He has been inspired by the work of his favourite writer, J. R. Tolkien. Duncan is 11 years old and a student of the British School in The Netherlands (JSD). While writing this story, his biggest challenge was using commas correctly! Duncan is a keen sportsman, participating in many sports and games outside of school.
---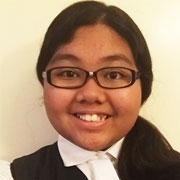 Them Pebbles
By Cindale Diaz Ceñidoza, Radhwa International School, Yanbu, KSA.
Read the story »
Cindale Diaz Ceñidoza was born on October 30, 2004 in Tanay, Rizal, Philippines. She moved to KSA when she was 3 months old, and is now 12 years old. She moved to Radhwa International School very recently, which inspired her to write a story like this. Her story is inspired from actually going to a hospital and getting a "pokey-pokes" with her little sister, and the feeling of moving to a new school. She enjoys singing, reading, playing the guitar, and writing short stories from experience.
---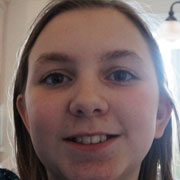 Dear Diary
By Finley Clough, USA.
Read the story »
My name is Finley Clough and I'm 11 years old. I am home schooled and I love writing stories. I love horses and horse books but, when I saw this contest I decided to go out of my comfort zone. I have written about 8 short stories but I haven't been published them yet. I'm so grateful that Kids World has liked my story!
---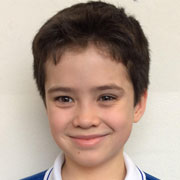 Death in Our Hands
By Sebastian Flynn, British School in the Netherlands
- Junior School Diamanthorst Campus, Netherlands.
Read the story »
Sebastian is 10 years old and a student of the British School in The Netherlands (JSD). He enjoys reading and his favourite author is J. K. Rowling. Outside of school, Sebastian plays rugby and football. When he grows up he wants to be a professional rugby player. He has 4 brothers and is looking forward to his adventure in a new school next year. Sebastian advises other writers to "try and keep the story at a good pace!"
---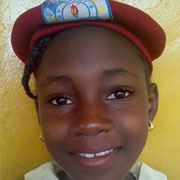 The Good Son
By Paula Adama, St Mary's International School, Ilorin, Kwara State, Nigeria.
Read the story »
Paula Adama is 9 years old and is currently the Head Girl of St Mary's International School, Ilorin Kwara state Nigeria. She has 2 older brothers she is crazy about and she loves to sing and make things with her hands. She is a spelling bee champion and was very excited to try out writing with her skills. She hopes to become a pediatrician one day.
Highly Commended – Senior Category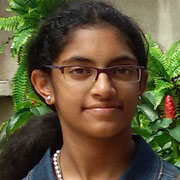 A Strange Feeling
By Evangeline Jose, Abu Dhabi, UAE.
Read the story »
My name is Evangeline Jose and I am currently 13. I reside in Abu Dhabi, the capital of the United Arab Emirates. I go to St. Joseph's School, Abu Dhabi. My inspiration to write comes from reading a lot of Enid Blyton books and also from my Mother and Grandmother who used to narrate many stories to get me to sleep when I was young. I enjoy reading books, writing, playing badminton, doing pointless works of art, doodling and being me. I also love travelling, exploring new places and spending time with family and friends.
---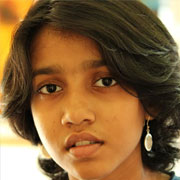 Awaiting Still
By Anushree Sadhu, G.D. Birla Centre For Education, India.
Read the story »
Anushree Sadhu is 15 years old, and is from Kolkata, West Bengal, India. She is a very imaginative and creative child who utilizes most of her idle time (when she is not studying) in any/all kinds of creative activities. No wonder she came up with this little piece of gem within an hour or so late night and emailed it the next day without anybody's knowledge. May she always remain blessed and destiny shower her with success in all her initiatives.
---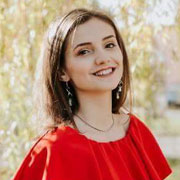 Eye's Origin
By Iulia Vonica, Romania.
Read the story »
Iulia is 14 years old and she's very proud of being Romanian. She is a smart and kind-hearted girl who loves dancing, watching movies, listening to music and reading books. By writing this story she has tried to send a hope to people's souls which seem to be covered with sadness, madness and dissatisfaction. Iulia believes that being human means life and life itself means love and support. Now she is thinking about taking part in a charity organization because she says that it's never too early or too late to be HUMAN.
Outstanding stories of the International Short Story Contest 2017 #1
We invite school students all over the world to join our next International Short Story Contest.
Short Story Contest 2016 #1 Results Short Story Contest 2016 #2 Results