International Short Story Contest for School Children 2017 #2 Results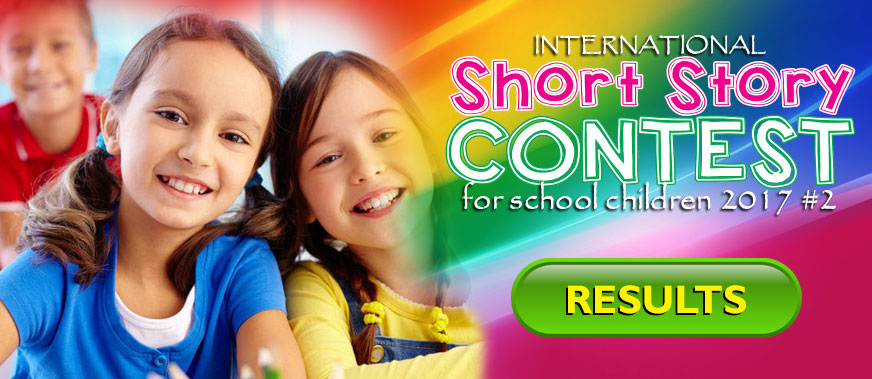 We are proud to announce the results of the 2017 #2 International short story contest for school children. This time too, the entries came from all around the world and with different varieties of topics. The quality in content and the writing style has been impressive. Our young participants have done a great job in expressing their wonderful stories. Here, we announce the names of the winners as well as the highly commended writers.

Sub-junior Category Winners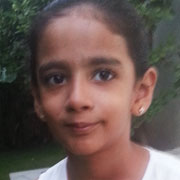 First Prize Winner
Name: Gazala Habibi
Age: 7 years
School: The Indian High School
Country: UAE
Story Title: Beyond the Horizon
Read the story »
Gazala Habibi is a sweet seven year old, grade 3 student studying at The Indian High School Dubai. Her hobbies include watching TV, colouring and reading. She likes reading short stories before going to sleep and also loves to listen to the stories narrated by my mother. Her favourite writers include Lewis Carol, Enid Blyton and Roald Dahl. An avid reader and often encouraged by her mother to write creatively. She has a curious mind and takes interest in researching about new things in the internet. Moreover, she participates in various school activities like declamations and other programmes.
---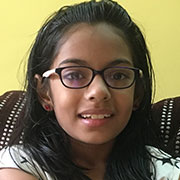 Second Prize Winner
Name: Sattviki Panda
Age: 8 years
School: Mount Litera Zee School, Bangalore
Country: India
Story Title: The Golden Tooth
Read the story »
Sattviki is an eight years girl with high spirits. She is studying at Mount Litera Zee school, Bangalore. She loves to be in a playful mood always and shows her creativity in storytelling, role playing and painting. She is talkative and sociable. She has lot of friends. She believes in human values.
---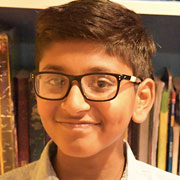 Third Prize Winner
Name: Ronok Ghosal
Age: 9 years
School: Argonaut Elementary school, Saratoga, CA
Country: USA
Story Title: Flin Risto
Read the story »
Ronok is 9 years old and finished his fourth grade from Argonaut elementary school in Saratoga, California. He is passionate about reading, writing, visiting places and performing as a standup comedian. His diaries get quickly filled up with his own stories on adventure, science fiction & mystery. When Ronok is not thinking about his new storyline, he is usually occupied with Taekowndo, Swimming, Piano, Tynker or Python coding.
Junior Category Winners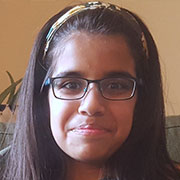 First Prize Winner
Name: Mishal Faraz
Age: 10 years
School: The Winchester School, Jebel Ali, Dubai
Country: UAE
Story Title: Elsa and the Tortoise
Read the story »
Mishal is a grade 6 student at The Winchester School, Jebel Ali in Dubai. A Reading Ambassador of her school, Mishal loves to read and her bookshelf is her prized possession. Mishal has a penchant for innovation and she tries to incorporate that into everything she does, including in writing poems and short stories. Mishal is the recipient of the highly prestigious Sheikh Hamdan bin Rashid Al Maktoum Award for Distinguished Academic Performance, one of the highest academic laurels awarded in the UAE. She believes in giving her 100% to whatever she does and aspires to be an Environmental Scientist to serve humanity and Mother Earth.
---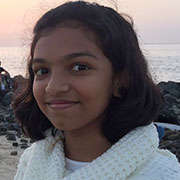 Second Prize Winner
Name: Nichole Ann Philip
Age: 12 years
School: Gems Our Own Indian school, Al Quoz, Dubai
Country: UAE
Story Title: Still Together and Forever
Read the story »
Nichole Ann Philip is a seventh grader in Gems Our Own Indian School, Dubai. Her favourite subjects include Chemistry and Biology. Her goal is to continue studying these subjects in the future and to become a respected professional in one of these fields. She is a responsible and a hard-working student. Moreover, being a sociable person, she has many friends and gets to know new interesting individuals. She believes that friendship is one of the most important values in human life. Her love of reading books and travelling inspires her to write stories and poems. She does her best to be an outstanding student and a responsible citizen.
---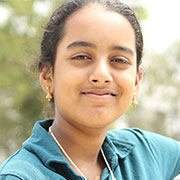 Third Prize Winner
Name: Jayashabari Shankar
Age: 11 years
School: Sri Vijay Vidyashram, Bagalur New Campus, TamilNadu
Country: India
Story Title: A Small Decision for Humanity
Read the story »
Jayashabari is a class 7 student at Sri Vijay Vidyashram. She is 11 years old. She loves math and physics. One day, she aspires to become a space scientist at NASA. Jayashabari loves reading novels and is currently working on one.
Senior Category Winners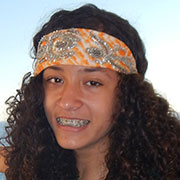 First Prize Winner
Name: Talayeh Aviles
Age: 13 years
School: Queen of Peace Grammar School
Country: USA
Story Title: The First Entry of an Immortal
Read the story »
Talayeh Aviles is an eighth grader attending Queen of Peace. In school, she is a part of the Junior National Honors Society. Her hobbies include playing video games, soccer, reading, watching anime, drawing, and writing.
---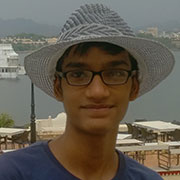 Second Prize Winner
Name: Kshitij Kumar
Age: 15 years
School: Birla Vidya Niketan, Pushp Vihar Sector-4, New Delhi
Country: India
Story Title: The Pavement
Read the story »
Kshitij Kumar is a student of class 10, studying at Birla Vidya Niketan, New Delhi. His love for poetry kindled at the age of 8. When his first poem received a lot of appreciation from his family, it was then that his flair for writing bloomed. In the course of 8 years, he has written 65 poems so far. Many of the poems have found a space in mainstream newspapers and magazines. Apart from writing, he also has an inclination towards music and has a 3 year degree in Indian vocals. He hopes that the vehicle of 'writing' continues to move steadily and smoothly on the highway of life in the years to come.
---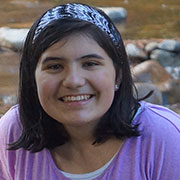 Third Prize Winner
Name: Amanda Hernandez
Age: 13 years
School: Home School
Country: USA
Story Title: One Step to Freedom
Read the story »
Amanda Hernandez is a 13 year old 8th grader who is home-schooled. She lives in Henderson, Nevada with her parents, sister and her dog. She loves writing, painting, and photography. She also draws manga. She wishes to become a famous writer in the future so that she can share her ideas with others.
Highly Commended stories of the International Short Story Contest 2017 #2
We invite school students all over the world to join our next International Short Story Contest.
Short Story Contest 2017 #1 Results Short Story Contest 2016 #2 Results Short Story Contest 2016 #1 Results