Kids World Fun -
A Portal for Kids, Parents and Teachers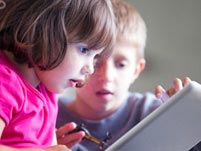 Welcome to the wonderful world of Kids World Fun, an online portal for kids, teachers and parents. We bring to you a great number of interesting activities that range from interactive games to stories, poems, rhymes, crafts, easy math, quizzes, free educational resources and much more.

Kids World Fun is primarily a free, fast-growing kids' website that aims at learning through fun. We provide valuable resources for teachers and parents too, such as tips for effective teaching and successful parenting. We update regularly, and therefore have the best and latest resources, activities and inspiring stuff. No more boring holidays, monotonous classes, uninterested children, or tired parents and teachers!
We invite you children, parents and teachers, to embark on this journey into the fantastic world of knowledge and have great fun on the way! All these resources are free for you.
Browse, listen, read, play, and have fun!
Most Popular
Latest Updates
Top 5 Kids TV Shows to Watch Out For
It's important to understand what kind of television content is best for children. A lot of shows have been tagged as educational and positive for kids, however, not all shows have quality content that actually promote learning and positive behaviour. Here are some great TV shows for young children.
Essay for Kids: What and How to Write?
Here we will tell you what to write in an essay that targets an audience of kids. There are a few rules to follow for the better result.
The Secret Food Philosophy To Maintain Body
The secret to maintaining optimal body weight depends on several factors. Improvements in lifestyle, diet, especially calorie management plays a crucial factor in whether you look fit or not. Learn how to 'treat' food properly and have healthy fillers.