International Short Story Contests for School Children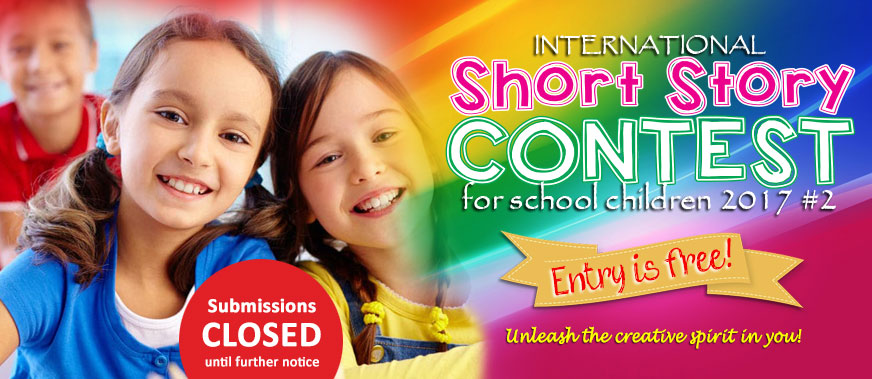 Submissions to our International Short Story Contest 2017 #2 have been closed. The results will be announced on 20th August 2017.
Kids World Fun's International Short Story Contests are biannual events that provide a platform for school students around the world to display their fiction writing skills, and be recognized worldwide for their unique talents. Entry is free, and attractive cash prizes are given to the winners. Besides, all outstanding stories are published on the website.
The first International contest of 2016 was held in the first half of the year. It drew hundreds of stories from all around the world. The second contest of 2016 was held in the second half of the year and results have just been announced. Again, the stories came in hundreds from all around the globe, from all continents.
Kids World Fun greatly appreciates the great enthusiasm with which school students, parents, teachers and school principals have shown towards this international contest. This contest just shows how promising the young generation of today is.
The future of the human race is, indeed, bright.
CONTEST 2017 #1
CONTEST 2016 #2
CONTEST 2016 #1
We invite school students all over the world to join our next International Short Story Contest.