Kids World Fun -
A Portal for Kids, Parents and Teachers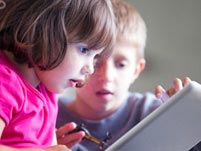 Welcome to the wonderful world of Kids World Fun, an online portal for kids, teachers and parents. We bring to you a great number of interesting activities that range from interactive games to stories, poems, rhymes, crafts, easy math, quizzes, free educational resources and much more.

Kids World Fun is primarily a free, fast-growing kids' website that aims at learning through fun. We provide valuable resources for teachers and parents too, such as tips for effective teaching and successful parenting. We update regularly, and therefore have the best and latest resources, activities and inspiring stuff. No more boring holidays, monotonous classes, uninterested children, or tired parents and teachers!
We invite you children, parents and teachers, to embark on this journey into the fantastic world of knowledge and have great fun on the way! All these resources are free for you.
Browse, listen, read, play, and have fun!
Most Popular
Latest Updates
Short Story Contest 2018 #1 Results
The session reveals the results of Kids World Fun's International Short Story Contest for School Children 2018 #1 in sub-junior, junior, and senior categories. It discloses the first, second and third prize winners for all the categories.
Four Fun Techniques to Help Children in Organizing Schoolwork and Assignments
With the amount of distractions that children are subject today, making them focus on homework can be more challenging than ever before. It's important to instill effective organization skills in your children at a young age so they are capable of completing tasks assigned to them as they grow older.
Learn How Birds Keep Cool in Summer
We will explore the special tactics that birds use to stay cool in the scorching summer, and how you can use this knowledge to identify whether your pet bird is in danger of overheating. In addition, a few solutions on how to keep your pet bird cool with water mists and air coolers will also be discussed.