Kids World Fun -
A Portal for Kids, Parents and Teachers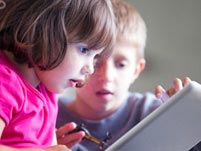 Welcome to the wonderful world of Kids World Fun, an online portal for kids, teachers and parents. We bring to you a great number of interesting activities that range from interactive games to stories, poems, rhymes, crafts, easy math, quizzes, free educational resources and much more.
Kids World Fun is primarily a free, fast-growing kids' website that aims at learning through fun. We provide valuable resources for teachers and parents too, such as tips for effective teaching and successful parenting. We update regularly, and therefore have the best and latest resources, activities and inspiring stuff. No more boring holidays, monotonous classes, uninterested children, or tired parents and teachers!
We invite you children, parents and teachers, to embark on this journey into the fantastic world of knowledge and have great fun on the way! All these resources are free for you.
Browse, listen, read, play, and have fun!
Most Popular
Latest Updates
Learn English Online | Individual English training on Skype
Get best tuition online with one to one live online tutoring. Online education with tutor for homework help, exam help, project work help, etc.
What is so great about Pokemon Go?!
The latest smart phone app to bring Augmented Reality (AR) to video gaming, Pokemon Go has exploded in popularity.
Fun Word Puzzles
Fun word puzzles for kids, parents and teachers. Anagrams and analogies. Rearrange the letters in the words to make new words that fit the clues. Free and printable.