Kids World Fun -
A Portal for Kids, Parents and Teachers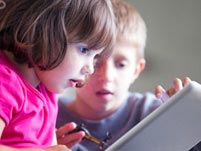 Welcome to the wonderful world of Kids World Fun, an online portal for kids, teachers and parents. We bring to you a great number of interesting activities that range from interactive games to stories, poems, rhymes, crafts, easy math, quizzes, free educational resources and much more.

Kids World Fun is primarily a free, fast-growing kids' website that aims at learning through fun. We provide valuable resources for teachers and parents too, such as tips for effective teaching and successful parenting. We update regularly, and therefore have the best and latest resources, activities and inspiring stuff. No more boring holidays, monotonous classes, uninterested children, or tired parents and teachers!
We invite you children, parents and teachers, to embark on this journey into the fantastic world of knowledge and have great fun on the way! All these resources are free for you.
Browse, listen, read, play, and have fun!
Results of the International Short Story Contest for School Children 2017 #1
Most Popular
Latest Updates
Short Poems for Teens
Poetry was employed as a way of recording oral history, storytelling and other different forms of expressing knowledge in olden times. Learn and Recite these amazing poems by Bill Collins and Mark Haddon selected for adolescents.
Amazing Science Facts
Thanks to the progress in science and technology we come to find more and more amazing and mind boggling facts through research. Have fun with these science facts!
There was a Crooked Man, Nursery Rhymes for Kids
This rhyme, 'There was a Crooked Man', gained popularity in the twentieth century, but it was already recorded in the 1840s by James Orchard Halliwell.