Kids World Fun -
A Portal for Kids, Parents and Teachers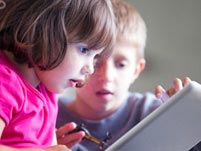 Welcome to the wonderful world of Kids World Fun, an online portal for kids, teachers and parents. We bring to you a great number of interesting activities that range from interactive games to stories, poems, rhymes, crafts, easy math, quizzes, free educational resources and much more.

Kids World Fun is primarily a free, fast-growing kids' website that aims at learning through fun. We provide valuable resources for teachers and parents too, such as tips for effective teaching and successful parenting. We update regularly, and therefore have the best and latest resources, activities and inspiring stuff. No more boring holidays, monotonous classes, uninterested children, or tired parents and teachers!
We invite you children, parents and teachers, to embark on this journey into the fantastic world of knowledge and have great fun on the way! All these resources are free for you.
Browse, listen, read, play, and have fun!
Results of the International Short Story Contest for School Children 2017 #2
Most Popular
Latest Updates
The 'New Normal' for Kids Is Incredible Technology
Our kids are learning how to use amazing tech tools that put the VCRs and video games of our youth to shame. Check out the following incredible tech features that are the new normal for our kids.
Show your love by writing a letter to your child
Express your support and undying love by writing a letter to your child. Be a part of their lives and stay in touch forever. Let them believe in you.
Short Story - The Foolish Dog
The Foolish Dog by Garudadri Deepika Reddy, India, is one of the outstanding stories at the Biannual International Story Contest organized by Kids World Fun for school children.