Kids Poems » My mother is not 'employed'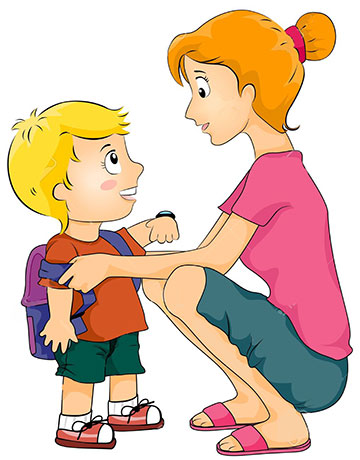 My mother is not 'employed'
Make tea, make the beds,
Pack lunch, iron my clothes,
Wash shirts, my shorts,
And my smelly socks.
Drive me to school,
Pick me from school,
Meet my teachers,
Worry about my grades.
Buy new shoes;
The old one has a holes.
Forget to get the shoe polish
Go back to the shop, swoosh!
Pay the bills, fix my teeth,
At the dentist who cares for teeth
Answer the phone, write notes,
Scrub the floor, dust the chairs.
Get me ready, she's on a mission,
In time for my tennis session.
Drive to the club with me at the back,
An hour' time and then we are back.
Cook dinner, with delicious bacon,
And soup with sweet baby corn,
Won't forget a special cookie,
Specially baked for me.
Get me to take a bath,
And my homework math,
All the while mending clothes;
There's a hole in dad's pants.
Time for sleep, it's a starry night,
Kiss me sweet good night,
Tuck me in and say good bye,
Good night and hum a lullaby.
When someone asks her
"Are you employed?"
My mum says with a warm smile.
"No, not really".