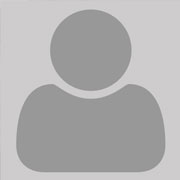 "Sheru - My Friend"
by
Aniruddha Aloke, India,
is the
Highly Commended
story in the junior category of the first biannual
Short Story Contest 2018.
Sheru - My Friend
As soon as I stepped in, Mom scolded me. She asked me to put the pup back down.
"No!" I shook my head, putting down my wet umbrella. "You don't know! There, in front of Chandra Laundry shop, dogs were attacking him. I threw stones at them. When they ran away, I found him. He looked sick. I can't put him back. And if I put him back, he will die... please, Mom!" I whispered the last words with excitement.
For a while, she stood silent, holding the door, staring towards the road. She was looking tensed. Finally she sighed, turned to me and said: "Ok, but be careful! You know..."
"Mom!" I jumped up and hugged her. But even as she smiled, I noticed her tension. I also felt it too, but right now I had a new friend. And I never had any true friends for the last ten years of my life. So why not?
After treating his injuries, giving him a bowl of milk, cuddling him, and having my face licked by it, I turned towards more practical issues. So did Mom. We talked little because none of us was ready to face what was sure to happen that night. We put the pup in a basket. I kept calling him 'Sheru', the first name that came to me, while carrying him around. I showed him my room, my photos, my smelly shoes and socks. Then I put the basket down in the veranda. And for a while, I stood watching him fall asleep, feeling in equal measure joy, pity and fear.
That evening, I just could not study. I kept sneaking into the veranda, and sighing with relief when I saw that little brown creature. And all that while, I prayed to God. But fate had its way. Right after Dad returned, a bustle started. "From where the hell did it come?" He screamed!! He kicked the basket, his face turned red with anger.
Sheru jumped out and hid in the corner. His ears drooped and it seemed that he was shivering. Mom told him the truth. But Dad kept saying that he loves cleanliness. Finally, he gave me the order to throw out the pup right then. My heart was heavy and I couldn't say anything. Mom cut in and said that she lived alone most of the days and felt insecure and lonely. "He will act as a watchman. What do you say?" She said with a smile. Dad was not ready to accept it. The debate continued. But after a while, a deal was finalized that the pup shall not be allowed into the house but could live in the veranda and the garden. So I took a breath of relief and smiled...
Days passed by. Even weeks passed by. Sheru had grown up many inches by then. He began to live freely, running around the trees in the backyard, scratching our kitchen garden's soil and tearing out papers or sacks wherever he found. Even he had torn new newspapers a few times but I and Mom had protected him from being punished. Sometimes he barked at odd times and infuriated Dad. I cannot say how, but it seemed as if Sheru understood Dad's opinion of him. He used to hide or run away whenever he saw Dad. Usually I found Sheru near the gates on returning from school. We played together. A couple of times I was caught red handed. Then I had to make promises to stay away from him. But the harder I tried, the faster I broke my promises. I just couldn't live without my Sheru!
Then, came winters. Days were cold and nights were chilling. Mom and I were worried about Sheru. How will he survive? He was only five months old, and not strong enough. He kept crying at night. It made me restless. I would have shared my bed with him happily, but I knew that Dad would kick me out with him... Then, an idea clicked into my mind. And no sooner my vacations started, I executed it. Thank God! Dad was usually not at home.
All through the day, I fixed wooden pieces, cutting my hands with the nails but caring nothing about it. I wanted my work to be ok, if not perfect, at least comfortable for my best friend. Sheru was very excited that day and tried to understand what was going on. Mom was coming every few minutes telling me to do the work quickly out of anxiety.
When I had finished, Sheru wagged his tail and jumped into his house. He sat down and looked at me with pride. I laughed so hard. I just couldn't help myself. From now onwards our Sheru would have a good night sleep!
Then within a month, a new tension gripped me. My final examinations were approaching too fast. Only few weeks were left. Pressure of studies was increasing day by day. Though I was confident to break the nut, Dad had warned me, 'either achieves good marks or Sheru will be kicked out.' I did not want to lose Sheru so I decided to concentrate more on studies and less on him. After coming back from school, I used to play a bit with him and then close myself in a room upstairs. He used to cry and scratch the door relentlessly. Sometimes I found myself on the verge of opening the door but stopped somehow. Then one day, an odd thing happened. After a while, Sheru stopped by himself. I opened the door. He was not there. I also took a breath of relief.
That night when Dad returned, he was surprised to find that one of his new slippers was missing. Mom looked for it everywhere but didn't find it. "What do you do all day long? Can't you take care of the house properly?" Dad shouted at Mom. She asked me to search for it as she was busy in cooking. I left my books and started a massive search operation. I looked in all possible places, then went to the backyard. And what I found was terrifying. The slipper was spotted under one of the trees. It was badly damaged. I understood whose mischief it was. To get my attention back, Sheru must have picked it up and carried it outside.
As soon as Dad saw the state of his slipper, he began screaming at the top of his lungs. "I knew this will happen one day. I will not leave him this time!" Dad took a wooden stick and ran towards his kennel. Sheru was sleeping inside it. He kicked the kennel. It broke down in a few seconds and Sheru ran out of it. Dad gave him a good thrashing. He cried and ran. Dad followed him. For a while they both ran around and around the house. Dad's screaming literally created a scene. People started staring out from their windows. Finally after getting hit on his backside, Sheru howled and jumped out through the bars of the gate. He ran away. People were staring at Dad. He felt embarrassed and returned home. He kept screaming at us for about half an hour. Sheru didn't come back that night. The tears rolled down my cheeks as I was alone in bed. That was almost a sleepless night.
The next morning I searched for Sheru in all possible places. Nevertheless, I did not find him. I lost all hope. The cute images in my memory haunted me all the time in school. I know Mom also sighed with relief. She had been tired of the daily quarrels. For several days, I did not see Sheru again. I was wondering if he had got injured and died. Or maybe he had just ran away forever. But... about a week later, I was on my way to school all lost in myself. Suddenly, near Chandra Laundry Shop, something got hold of my shoes from behind. I looked back in surprise and couldn't believe my eyes. It was Sheru. I jumped up with joy! He was alive. In my excitement, I gave him all the bread slices in my Tiffin and promised to do so every day. Then looked at my watch and ran toward my school. And Sheru ran after me.
When I came out of the school in the afternoon, I found him at the gate. He accompanied me to my street but didn't go up to my house. It became our daily routine on weekdays... Soon the exams were finished. After that came "the long Summer vacations". I was sent to my grandma's place. There I kept wondering how Sheru would live alone. He was again helpless. Somehow the vacations passed. Finally the schools reopened and I came back. On my way to school on the first day, I was walking alone shielded by an umbrella, looking for Sheru. Suddenly, I saw him fighting with street dogs. He didn't even turn to look at me. He wasn't frightened at all! He was bold and strong. My Sheru was no more a pup, but a dog. Born free to live free..!
I smiled to myself and went on.