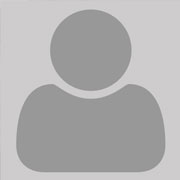 "Reflection"
by
Chang Wen Wei, Malaysia,
is the
Highly Commended
story in the junior category of the first biannual
Short Story Contest 2018.
Reflection
"Hi, I am Lily and you are?"
This was the first question she asked me that day and that was how I met her, and how my life changed after she came into my life.
I live with my parents. I have been an introvert ever since I was young. I seldom talked to my parents or my friends. No one knew what I thought and what I wanted in life. I do not have any true friends except Lily. She is my greatest inspiration.
Why do I say that, you ask? Well, let me tell you more about Lily. She was born handicapped, with no legs and no arms. Every day she sits on a wheelchair and it is her wheelchair that helps her to move from place to place. I saw her one day when I was on my way to school.
When she said "hi" to me that day, I was shocked and a little surprised. I hesitated to reply but in the end I said "hi" back to her and I did not regret my decision.
That was how our friendship started. My classmates in school laughed and teased me for befriending a handicapped. I mean what is wrong with that? When we are together, they will avoid us and stare at us as though we were aliens from outer space. Sometimes we were bullied and made fun of by some insensitive people, because of this we got closer since we knew that we only have each other to depend on.
Our friendship developed rapidly. She supported me in whatever I did and I told her most of my problems. Even though she knew that she was a disabled person, she never complained. She knew people were talking and gossiping about her behind her back, but she never let all these hindrance affect her. People should learn that one should not judge a book by its cover and I finally understood what this meant after I met her.
She lives her life positively. Wherever she goes and whoever she meets, she always has a smile plastered on her sweet face. When I am with her, naturally, I feel positive and all the negative feelings and thoughts I have in my mind will magically disappear. I feel so grateful and thankful to have a friend like her.
She constantly reminds me that we should not give up hope when we face any obstacles and difficulties in life. We should continue to strive and live everyday as if it were our last. The challenges we face in our life are part of learning and from there, we grow to be a mature and sensible human being.
No one is born to be perfect. Our weaknesses and strength make us who we are. We should not be ashamed of ourselves because we are all unique. Her words encouraged me to become who I really am today and I will never let it escape from my memory for the rest of my life.
Today when I look into the mirror and see my own reflection, I see a girl with no legs and no arms whom I never thought that by sitting on a wheelchair all her life, she could be a successful human being. I say to myself "Hi, Lily. You are who you are and you are unique. So talk about your blessings, more than you talk about your burdens".