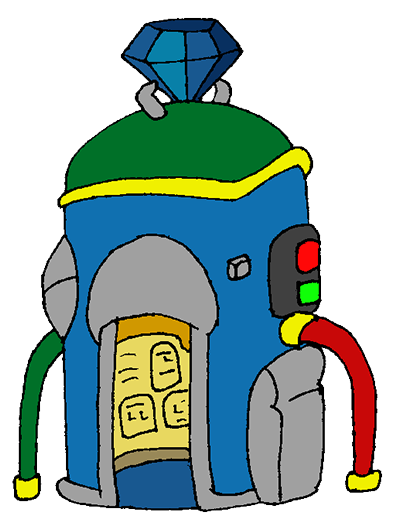 "Seeking Through The Past" is one of the outstanding stories of the second biannual International Short Story Contest 2017 written by Kashinadh Pranesh, UAE.
Seeking Through The Past
I was sipping my tea quickly so that I can go play badminton. Pardon me, I forget to introduce myself. My name is Kashinadh Pranesh. When I got off from the house my little cousin Shiva surprisingly came to me. He said, "let us have an adventure". He dragged me to my garden. My family was there with a machine. I asked them "What is happening?" They told me that they were going to the past with this machine. Grandfather told, "The Green button is Viking age, the Red button is Stone age, the Blue button is the Ice age and the White button is present." My cousin Shiva pressed the Green Button. We all flew as fast as metro.
We reached the Viking age but the Vikings don't know us. They came to invade us. I remembered that my sister Kalyani knew Viking language. I asked her to talk to them and tell them that we are from the future. She told it and they understood. They gave us hot tea. Then grandfather found our ancestors and asked them to come with us. They said, "Sorry we can't come." Grandfather told that its ok and we are glad to see you all. We told them goodbye and went to the next age.
The next age we entered was totally different from the Viking age. It was freezing as we entered the Iceage. It was - 100 degree Celsius. So we put on super-hot jackets. We met a family. It was the chief of Ice Age. He knew the land very well, so he took us to show the Ice Age. First we went to statue of honor there. It was the ancestor of the chief. Next we went to the icy Flower Garden. We were excited to see the cluster of ice crystals. He took us to our ancestors they served us yummy icy dishes. Grandfather asked them, "Can you come with us". They told we can't and we waved goodbye to everyone.
Then we reached the Stone Age. It was so warm like 31degree Celsius. We were welcomed by the Prime Minister. Buildings were built by stones. They used stones to make fire. Shiva and Kalyani tried to make fire. The Prime minister showed us the stadium of speech. There were ministers and speakers. Prime Minister introduced us to them. The next place was flower prime a city full of flowers and Last Exit Cafe, the food was delicious and the restaurant looked like a bus. BUZZ….., BUZZ… an alarm heard. It was time for us to go. We said bye and went home.
When I reached home I quickly got ready to write my new book.