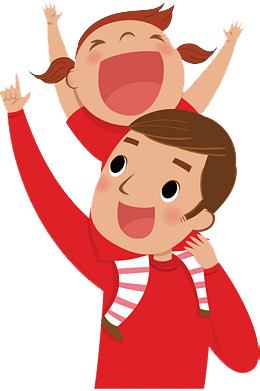 "Relationship Between A Daughter And Her Father" is one of the outstanding stories of the second biannual International Short Story Contest 2017 written by Maitri Das, India.
Relationship Between A Daughter And Her Father
This story is mainly about me and my father. Once, in the month of December, there was a big function called as "Chillz" in my school. All the students were invited with their family for the function.
From early few days, I was very excited that I and my family will enjoy it very much. I had made so many plans. It was the Christmas Eve. I thought I will get many gifts after winning the stalls' games.
When I reached in the function, I had visited two stalls and one jumping game. Then I went towards the ride of Mickey Mouse slider. Without knowing about the future, in my happiness, I got there and start sliding. But in just a few minutes, I lost balance and came in front of another child. I got hurt by his head and lot of blood was coming out from my chin.
Suddenly, my father saw me from another swing. He came to me and took me to the hospital. But when Doctor said to my father that it has to be stitched and seeing my blood, my father fainted. I saw my father from there, I cried for him and that time Doctor was putting an injection in my chin. After two weeks, when I was fit & fine, I came to know a lesson that the relationship between father & daughter is very deep.
So, daughter is the flower, when she blooms, she creates a magic between her & her father's relationship.
My father and I are very close to each other & I take a pledge that I will not hurt my father and not even allow anyone to hurt him. In my life, no one takes his place.