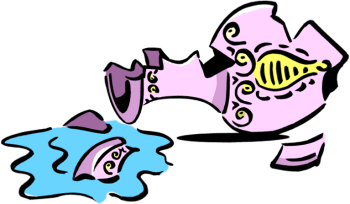 "Horrid Atul" is one of the outstanding stories of the second biannual International Short Story Contest 2017 written by Thammineni Neha, India.
Horrid Atul
There was a boy named Atul, who lived in a small town. He was 10 years old and was very fond of horror movies and stories. He always kept watching such movies since his childhood. Atul shared these stories with his friends and became an inspiration to them. They also started collecting stories. On weekends they would meet and narrate stories to one another.
Once they gathered at a friend's house. There was no one in the house except a servant. All the family members were out for some occasion. When they started their discussion suddenly there was a sound from the balcony. All of them rushed to see what it was. To their surprise there was nothing. They came back and continued with their stories.
Now it was Atul's turn to tell a story. He started his horror story in a harsh voice. Atul said that the story was about a rich man, who was very short tempered. One day his maid servant broke a flower vase. The rich man was annoyed, as it was very precious for him. So he wanted to punish her strictly. He started beating her with an iron rod. Suddenly the rod hit on her head and there was heavy bleeding. After a while she died.
After a few days, the rich man was returning home at night after his work. Then he noticed a woman sitting on the pavement and crying. He went close to her and inquired who she was. The woman lifted her head and the man recognised her as his dead servant. She said that she wanted to kill him and stood up. The man was on the road. He didn't notice a lorry coming speedily and was dashed by it. He died on the spot.
As soon as Atul completed his story, the servant of the friend's house broke the vase which was very much liked by his mother. The boy started shouting at the maid servant. The other boys were shocked at this because it was same thing happening as in the story narrated by Atul. While the boy was shouting, the servant disappeared from there. All of them, made a loud cry. To their surprise, the servant came running to see what had happened. They asked her where she had vanished suddenly and to that she replied that she was working in the kitchen and had come when she heard their cries. The boys were so scared that they ran out helter-skelter.
Atul was still thinking about the incident, worrying about the broken vase at his friend's place. Still in his deep thoughts he entered his house and saw a woman with a white colour face. He gave out a loud cry.
Then he realized that it was his mother who had applied face pack. Suddenly, he got up from his bed and looked around. It was morning and he could hear the birds chirping, the sun-rays entering through the window curtains. Now he felt relaxed and happy as he realized that it was a 'dream' after all.