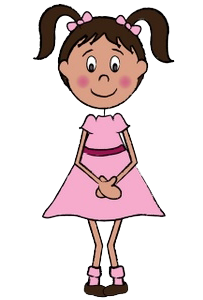 "Help The Needy" is one of the outstanding stories of the second biannual International Short Story Contest 2017 written by Aditi Ganesh Indapure, India.
Help The Needy
The day started with beautiful sunrise and loads of chocolates and gifts all around my room. Birthday wishes were rolling around. My new dress was waiting to put be on and I was eager to put on my favorite Barbie shoes and flowery hair band. I had my breakfast and was later waiting for the bus, when I had a feeling that someone behind the tree was watching me.
I went there and found a little girl. I asked her what do you want and she smiled and said, "I want your dress. It's so beautiful I have never worn such a dress." Seeing her I wiped my eyes.
I returned home with her and changed my dress to another one and gifted the girl my dress and also a handful of chocolates and few needful things.
I was happy to give a gift to a needy girl. I asked the girl to wear the dress and she started jumping here and there with joy. She wore the dress and looked so beautiful. Her eyes were glittering with happiness. I came to know the real meaning of happiness after I saw her joy just for just a dress.
I asked my mom to pick me from school. When I returned from school I distributed chocolates to the needy, and told mummy to celebrate my next birthday with the children who can't afford to celebrate their birthday so that I can share my gifts with them.
I was happy to celebrate my birthday in a different way. I am now eager to celebrate my next birthday.
Next day morning I woke up and asked my mom when my next birthday is coming, and why we can't celebrate each of the family members' birthday the same way.
Try to spread love and happiness all around it doesn't cost anything.
HELP THE NEEDY ACCORDING TO YOUR ABILITY.