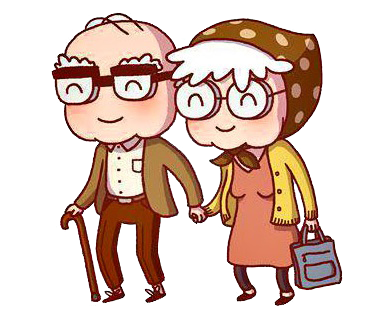 "A Broken Heart" is one of the outstanding stories of the second biannual International Short Story Contest 2017 written by Varnika Venkatesan, UAE.
A Broken Heart
My heart is broken. My heart is broken not only for me, but for my family too.
My grand pa and grand ma, Richard & Nancy are everything to us. They have the biggest heart of gold, strongest and they worry about us the most. They worry about everybody and always want to make sure that we are all okay.
They adored us and also did everything they could do to protect us. They are always with us no matter what. They are as close as our parents could be. A day will not start and end without them. Our grandparents are both literate and help us with all aspects of developing our skills, made us independent in thinking and provided their valuable time training us with good habits, building a bridge between neighbours and friends. Giving us a choice and explaining what outcomes might occur with that choice and they taught how to make important decisions in life. They spent quality time which was a priceless gift that will be treasured by us for life. The Greatest Gift I gave them was LOVE! Love of family, friends, other people, Animals, Nature and Everything else on this Earth and beyond!
As a child I always thought, they were immortal and will be with us even reaching the age of 200. Now I've realised that life is finite and that you should never waste your time. That's why I am always busy right now. They always gave us a hug and kiss whenever we meet. I never failed to return their love again. I had a very good childhood. My brother Jane is three-and-a-half years older than me. My parents are the sweetest and most caring people in the world but, nevertheless, when I was younger I tended to push at my grandparents boundaries.
Life is Fun but one day it showed us it also has some serious moments with profound effect when our grandpa was unwell. He was bed ridden. After a few days he passed away and this was the first death in the family. It is so hard to imagine even today our family is deeply shaken by the death of our beloved grandfather. Two hearts beating as one, the more spiritually minded and the bond between this couple was so strong that when one soul departs, the other chooses to follow. In my mind, I still see them sitting together at the table day in and out doing crossword puzzles, telling stories and their experiences. They are very important to all of us. And if there were problems, they solved them. They really moulded us, by being perfect grandparents.
Me and my family are still grieving... some moments are worse than others... sometimes I just wish my grandfather and grandmother would come back to me!
"Sometimes people leave you, halfway through the wood.
Do not let it grieve you, no one leaves for good.
You are not alone... No one is alone."
Dedicating this to my lovely grandparents…