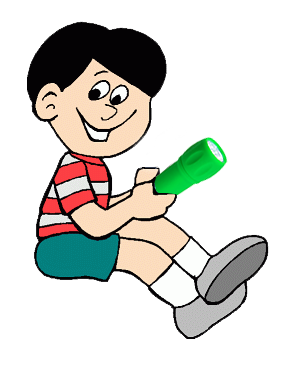 "A lesson learnt the hard way" is one of the outstanding stories of the second biannual Short Story Contest 2016 written by Abhinav Ahuja, India.
A lesson learnt the hard way
Ben was a lively and popular kid. He was well-liked because of his kindness and helping nature. He was also very adventurous.
One day, his mother gifted him a mini torch saying that it may help him in danger. The torch was a musical one. Ben was very happy, and took it to school to show it to his friends.
The school day ended and everyone was ready to go back home. Today Ben decided to choose the shorter way as he wanted to reach home early to watch his favorite cartoon show. He had used that path before also. He was in a hurry and was moving forward with lot of enthusiasm. The shorter way was full of pebbles and slippery. But Ben did not worry too much about that.
When evening fell, all other kids reached home but not Ben. His mother asked his friends about Ben. The mother was worried, and so were the others.
By night, they were planning to lodge a report at the police station. Suddenly the doorbell rang. When the father opened the door Ben was standing with a middle aged man. The parents were extremely relieved to see their beloved son. After relaxing for a while, Ben shared what happened on the way.
"I fell down many times on that slippery path, but was alright. But then, once I fell and directly landed inside a pit. The pit was so deep that I could not climb out of it. I shouted for help but there was no one nearby. Then I thought of an idea. I took out my torch and lit it so that any passerby could see it."
Now the middle-aged man who had come with Ben spoke up.
"Yes, I saw a light in the woods and wondered what it was. I saw this boy in the pit. It was really difficult to pull him out but finally I managed to do it."
Ben's parents were really thankful to the man who had rescued him from the pit. On his part, Ben promised his parents that he would never ever take an isolated and slippery path home.