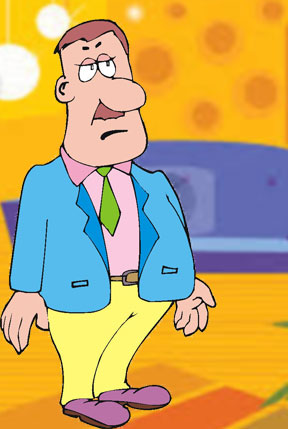 What is For Dinner
Sammy always worried about his wife Dolly. They were married for almost 15 years. While, Dolly was a village girl, Sammy was raised in a city. Although, they had a lot of cultural differences in life, Dolly managed everything to perfection.

The latest worry about Dolly was that she was losing her hearing. Sammy was worried that due to aging, Dolly was gradually losing her hearing capacity.

It happened one day, when Sammy was in the living room and asked for a cup of tea from Dolly. Dolly did not respond. He increased his voice and once again asked her for some tea. Still, he heard nothing from Dolly. He got up and slowly walked to the kitchen and asked Dolly for some tea. Dolly was a bit surprised and said that she would bring it in 10 minutes.

A few days after that incident, Sammy had to leave town for a week. After his return, he decided to find out the extent of his wife's hearing loss. He discussed this matter with a doctor, prior to taking Dolly to the doctor. The doctor told him an easy way to find the extent of her hearing loss.

Sammy reached home and called for his wife, Dolly as he entered. Dolly was in Kitchen, preparing dinner. He heard nothing from her. Then he asked her from the entrance door, 'Dolly what's for dinner?'

Surprise! No response! All was silent.

He went to his room and asked her, 'I am here, what's for dinner Dolly?'

He sat on the sofa and asked her again, 'Dolly what's for dinner?' Again, it was silent...

He asked, her, 'What's for dinner' as he washed his face.

He then moved a few steps ahead towards kitchen and asked the same.

He tried with the question, 'What's for dinner' standing at different places at home to identify the extent of hearing loss.

He heard nothing from her. He then moved to kitchen and asked her, 'Dolly, what's for dinner?'

Dolly became furious at him and said, "I am saying it for the eight time. It is chicken, can't you hear it?'

Sammy went speechless.

Sammy realized that one should not get into conclusions or blame others without knowing the truth.