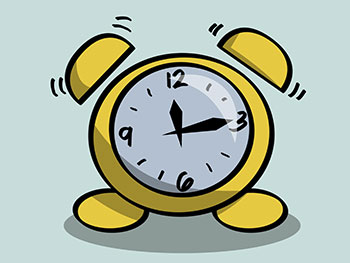 Back to School
Alarm rings: such a clang!
Such a contraption invented!
With such a nasty bang
Is my day started!
No sleeping in anymore,
Meandering in dreamland;
Alas! No curling up anymore,
This is reality land!
A whirlwind of activities,
Blurring my morning,
Ending in curses,
As my school bus doors slam.
I feel like a zombie,
Riding the school bus;
A walking, dreaming zombie,
Inhabiting the school bus.
I follow the lot,
Into the cubicles;
As though smoking pot,
My brain swirls.
Thus is the school year begun,
Thus it shall end!
When will some sense dawn,
Such cruelty to end?