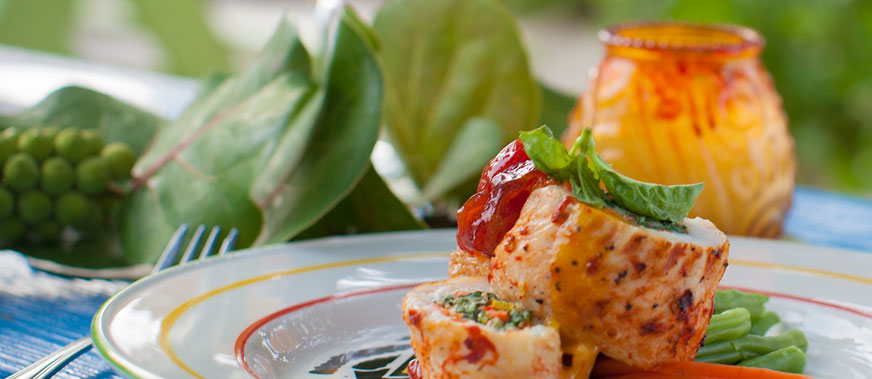 Top exciting food trends of 2017
Exciting happenings are shaking up the gastronomic area of human life. Here are the exciting food trends of 2017 that are certain to change the way we experience and think about food.
1. Eat local for an authentic travel experience
With the arrival of Airbnb, travelers around the world have a chance to experience the local, a chance that tourists staying in five-star hotels cannot hope to have. Now, the $30 billion home-sharing company has launched a new feature that offers food-related ventures, like taking part in local meal making processes. It is an exciting idea. Imagine you are visiting India, and you are given a chance to make dosai, with the local vendor! Other than Airbnb, there are smaller startups that think along the same lines. Travelling Spoon is a company that offers homemade meals and cooking lessons in countries like India and Thailand. The basic idea is that travelers can be best connected with local, authentic experiences by way of their stomachs.
2. Indoor farms
Human population is growing, but available land for cultivation of food crops is limited. The solution is to grow food indoors! More and more farmers are growing crops indoors using a technology called hydroponics that uses solutions like nutrient-rich water, rather than soil, to grow plants. The startup Square Roots used several shipping containers in a Brooklyn parking lot to grow food in 2016. Leafy greens like Kale can be nurtured in such climate-controlled indoor environments, and this may well be the solution for the demand for locally grown, healthy food in the future.
3. Robot chefs
A trend that is expected to grow in the coming years is the harnessing of robots and artificial intelligence to make food. For example, California based Zume Pizza employs robots to spread sauce and plop pies in the oven, as part of the baking process. There are startups developing intelligent ovens and refrigerators now that can sense the food inside and suggest ways of what needs to be done to cook it, based on its weight. Moley Robotics, a UK based company is developing a robotic kitchen that is set to be launched in 2017. In the robotic kitchen, there will be robotic arms that can be taught to imitate the techniques of actual chefs.
4. 'Meaty' vegetable burgers
Good news to those who would like to go vegetarian. Burgers made of vegetable fillings that look, taste and feel like meat, are available now. Impossible Foods is an example of startups that produce vegetable patties that are so meat-like that you cannot say the difference. Beyond Meat is another company that is offering plant-based protein instead of meat. Much healthier than the meaty choice, the new 'meaty' vegetable burgers are sure to be a hit with both vegetarians and non-vegetarians alike.