Nursery Short Stories & Best Fairy Tales for Children
A great selection of best nursery stories with pictures you can read for free. Read the best collection of free fairy tales for children . The best children's fables, folktales, animal lore, folklore, fairy tales , myths, legends and folk tales from around the world!
Fairy Tale Stories
BLONDINE, BONNE-BICHE, AND BEAU-MINON
GOOD LITTLE HENRY
PRINCESS ROSETTE
THE LITTLE GRAY MOUSE
OURSON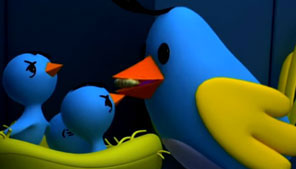 Animated Story Videos
Who helped those little birds whose mother was lost? Watch this colorful story and enjoy! Explore our site to watch more educational and inspirational animated stories for kids.