Short Stories For Kids With Morals
Here is a wide selection of short stories for kids. These short stories teach them the moral values in a way that they always remember. Helping parents guide their kids writing short stories to improve literacy and social skills.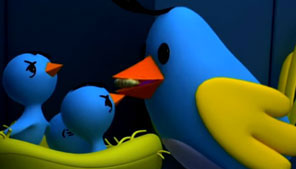 Animated Story Videos
Who helped those little birds whose mother was lost? Watch this colorful story and enjoy! Explore our site to watch more educational and inspirational animated stories for kids.