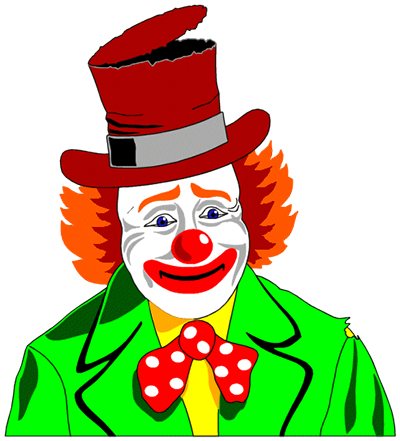 "The Joker Who Made Everyone Smile But Never Smiled Himself…" is one of the outstanding stories of the second biannual International Short Story Contest 2017 written by Teena Jain, India.
The Joker Who Made Everyone Smile But Never Smiled Himself…
In the outskirts of Shimla, lived a young and charming boy named Adam. Adam was a boy full of serenity who never left the habit of waiting but was always disillusioned by life because his stars were never on his side. He always struggled in life for the least of comfort. He was born in a family which reflected the poverty in India. In such a predicament he lived for 10 years; least did he know that life was not going to be bed of roses in the future as well.
On the night of his 11th birthday things changed forever. The night can easily be called the scariest one. It was a night full of thunderstorms, the clouds loudly thundering and the sky was the darkest than it had ever been. Young Adam got the news that his parents had slipped from the curve of the hill down in a moat where they were discovered dead. The world came crashing down to him. For few minutes, he didn't even understand how to react to such a situation. After all he had read the news of death every day in the newspaper.
He knew that one day everyone dies but never imagined that happening to someone he knew. Unable to even breathe, crying and running he went to the cemetery where he found that his parents were already buried. Crying with pain, thinking about his future and recalling his parents, Adam felt a supportive hand on his back. Turning back, he saw his aunt Ms. Abigail painfully smiling. She said sympathetically,"My boy, you are not less than my own son. Don't worry. I can never replace your lost parents but I will never let you fall. You are not alone because trust me, no one is. My boy! Never forget, everything in life has a meaning and God has a purpose for everything".
This made Adam feel as if he was now in safe hands. From that day, he never felt alone. Whenever he had doubt or fear, he would find his aunt around with an assuring smile. She loved him more than anything else. Those days were the happiest days of Adam's life. The relation they had was the only thing they had in life to live for. Adam would go to school with incidents that he would share with his friends talking about his and his aunt's relation. But again, life couldn't tolerate his happiness. So, again struck a tragedy.
His aunt got her first and last heart attack. In the last hour of her life, she called Adam near and said very affectionately,"My son, I know you are scared because I'm too. But I have faith in Him, I know He will take care of you. When your parents died, he made you meet me. I was the one chosen to foster you. Even now your journey of life is written he will choose a place on this earth suitable for you. But, never let the smile on your face go. Keep smiling because life is all about a journey full of ups and down".
These were her last words and then she went into a deep sleep and never woke up again. After, her death Adam was internally broken. But this time no supportive hand was on his back. He had not even grieved for the loss when he was shaken by a loud knock on the door. The entire village was standing at his door. A man said "I have never seen an ill-fated child like you. Whoever touches your life even remotely loses his life. All of them have died. Moreover, this house does not belong to you anymore. Your aunt had mortgaged this house to have some money for your education."
Hearing this, Adam started running blindly till he had lost track of where he was. He entered a small town named Kasauli. Just when he saw his entire future to be spent on road he came across an orphanage named "Johnson Johnson – for children with no shelter". He entered the Orphanage and reminded himself that he wasn't an orphan as long as he doesn't forget his parents and aunt's love for him. From that day Adam stayed there for the time till which he grew up.
Adam grew up into a man who never smiled and had deep pain in his heart and self-doubt. Adam was an independent boy and did not want to be a burden on the orphanage. So, as soon as he was of 20 years he left the orphanage and left for Delhi and stayed in a rented room. After about one week he started looking for job. He started looking for jobs but found no vacancy anywhere. One day he found a pamphlet on which it was written JOKER REQUIRED. And without wasting a single second, Adam went to the place mentioned. To his own surprise, he performed brilliantly and got selected for the job. Adam worked there for 2 years, but as a joker he made everyone laugh but never smiled himself.
After 2 years in the circus one day the children from the "Johnson Johnson – for children with no shelter" orphanage came to watch the show. In the group of children, there was a little girl named Tammana. She was a very cute and calm child who had lost her parents when she was born. Tammana was full of curiosity to know what happens in a circus. She carefully observed everything. Somethings made her so amazed that she opened her mouth wide and kept her hand on it. Observing everyone in the circus she saw that everyone in the circus is laughing but there was a person who was not laughing he was the joker himself.
She was so stunned that she couldn't stop herself from going to the joker after the show to ask him that "Why he did not laugh?" The joker or Adam was wordless and went from the circus without saying a single word. After going back in his room he thought "Why I don't laugh?" But he had no answer to this question. Then, he recalled his aunt's words which were also her last words and thought of going to the orphanage with some gifts for the children. Next day, in the orphanage he saw all the people smiling and laughing. So, he couldn't stop himself and went to Tammana and whispered to her "How to smile?" She was indeed shocked and shouted "What??" Adam said "please tell me". She was a small girl and didn't know what to do and with her fingertips pulled his lip ends upwards and said in a very polite voice "Like this". After that Adam went back home.
After sometime he stood in front of the mirror and started practicing to smile. After a lot of practice he finally learned to smile and "I look nice when I smile". Next day he went to the orphanage again and realized that it is now bigger and has another place for specially-abled children and has been shifted to Delhi now. With Tammana he walked around the orphanage and saw everyone smiling. Now finally he came to a conclusion to follow what his aunt told him during her last breath.
Following what he learned in the couple of days he became a changed person. People bought gifts, new clothes, sweets etc to the orphanage which created a curiosity in Tammana's mind that "Why is it all happening?" She asked her caretaker "Maam, what is today?" The caretaker answered "Child, Today is Raksha Bandhan a very important Hindu festival in which sister's tie a piece of thread or rakhi on their brother's wrist and the brothers promise to save them from all problems throughout there lives". Tammana took a thread which she had and thought "On whose fist should I tie it?" Suddenly she sees Adam coming and thinks for bit and asks Adam to put his hand forward and she tied a Rakhi on his wrist and in return Adam gave her the chocolates he got for her.
Adam was deeply touched and remembered what his aunt said to him once that everything has a meaning in life and god has a purpose for everything. This made Adam think it is god's sign and without wasting any time he adopted Tamanna as his sister and they both then lived together leaving their lives predicaments.