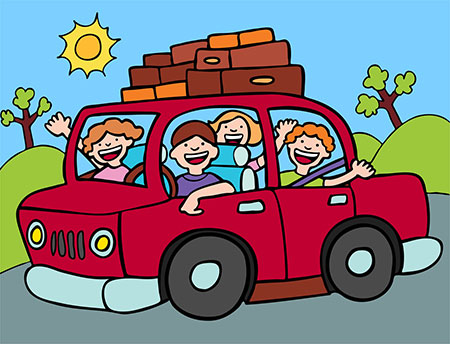 "Friendship of Four Friends" is one of the outstanding stories of the second biannual International Short Story Contest 2017 written by Palak Pandey, India.
Friendship of Four Friends
One day four friends Yana, Jimy, Ishan and Lilly made a plan to go to hilly areas on their winter vocation. They all were 22 years old .They lived in a hostel. Now that their journey was planned they made a list of things that each one has to. Everyone was ready with their things in the morning. They boarded the train from Indore at 7 A.M. Next morning they all reached Delhi and then they went to Raipur by bus from Delhi. In the evening they reached Raipur then they stayed in a hotel. It was a snow view. They had dinner and took some rest.
Next morning, they woke up early at 5 AM. They had booked a car for the journey. The name of the driver was Mahesh and they started the journey from Raipur to Kaushani. On the way they saw temples, beautiful greenery, mountains, valleys and wild forest. Suddenly there was a heavy rain while they were passing through a forest. It was night time and the sounds of wild animals were heard. They were all scared. But Mahesh told them not to open the windows, as any animal can come in front, so he warned them to be careful about it.
While Mahesh was explaining a tiger crossed the road. They all were frightened now. But Mahesh explained not to be afraid of a tiger .It is normal right here. It has happened many times. After an hour they all reached Kaushani. Still they were thinking about the tiger that crossed the road. In the morning they went for watching a beautiful sunrise and also went for a morning walk in the garden.
They saw a very beautiful valley with variety of flowers. Then they met a small girl named Tara. They asked Tara about Kaushani. She explained that Kaushani is the area of jungles. Nobody came out of their home after 7 PM until sunrise. They said "Thank you Tara for this information. We asked you about Kaushani because yesterday we saw a tiger crossing the road when we were on the way.
We are from Indore." Then Tara took them to some beautiful places such as gardens, picnic spots etc. Lilly asked in which class are you? Tara said, "I don't go school." Then all of them told Tara that she should go to school and education is very important. Tara asked why education was very important. They explained everything about education to Tara. Then they asked Tara about more places they can see in Kaushani. Tara marked some places such as Mausiyari, Soni, Binsar and Cave temple.
She said that these are some wonderful places you can visit. Then Tara said they should leave now as it was 7.00 pm. Then the next day they went to Munsiyari and reached there at day time. The rest of that day they watched snowfall in Munsiyari. They went in the snow and played. While they were playing Lilly was separated from her friends. They were all searching for Lilly; finally all of them got separated.
After some time they tried to move away from the snow as they were felling very cold. Lilly was safe and she saw Yana was stuck in the snow. She was screaming for help. She was not able to control herself. Lilly helped her out of the snow. Then they moved away from that area. Then the next day they visited the Cave temple. Only 10 days were remaining.
They next travelled to Binsar. There they went to a temple under a cave. There was a a drop in oxygen level underground Ishan had a slight suffocation. Everyone told Ishan not to go inside the cave but he said it is a temple so I will go. He was feeling suffocated there.
Jimmy said, "Ishan you must immediately go out of the cave." After going out Ishan was felt well. Lilly said, "Jimmy you and Ishan you stay here. Yana and I will go inside and we will tell you everything we saw inside." Jimmy took care of Ishan while Yana and Lilly saw a big glacier from which drops of water were falling. Then they saw Lord Shiva in the cave. The cave was slippery and they were also shivering. Yanna said, "Now we have to go back. It is a risk. But Jimmy had also entered the cave with them. He said, "Don't worry girls I am with you." Lilly should move forward. But Lilly said –'I am scared now I will not move forward .I am going back.'
Then they all returned and told everything to Ishan. Ishan said "Oh!! It was dangerous but I really wanted to go inside, but I missed the chance. Jimmy said, "No problem Ishan, because it was too dangerous." After some time Mahesh came and asked 'Do you want to visit some more places or do you want to go back. Because if Heavy rainfall comes we will be stuck between these heavy rocks.' They were ready to go back.
On the way back, Mahesh said – 'I want to discuss something with you all. All that time when tiger crossed the road I was also very scared because I also saw it for the first time. I had asked the hotel's waiter about it and he was saying that this was a normal thing here. At that time Yana said, "Why had you not told us then?" At that time Mahesh said, "If I had told you all earlier you all would be more scared and will decide not to visit such a place again. Now they had reached Raipur, they said, "Thank you Mahesh, because of you we have had this beautiful journey."
Then they returned to Delhi by bus and went to Indore from Delhi by train. Now their journey was complete. They finally reached Indore. Now they all were discussing with each other about this wonderful journey. They all totally enjoyed this journey.