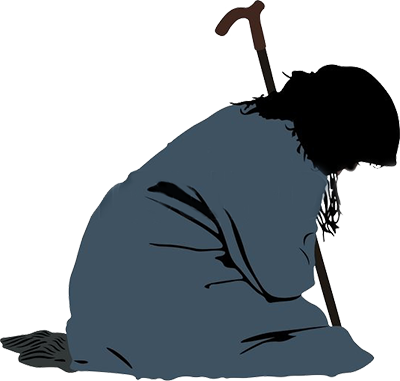 "Dark Night" is one of the outstanding stories of the second biannual International Short Story Contest 2017 written by Shreyas Reddy, India.
Dark Night
My birthday was 3 days from today. My dad asked me, "What shall I buy for you this year?" I replied, "Can you buy me an expensive gaming console (ps4)?" He told me gently, "Dear son, why do you need that? It is of no use. You already have one such thing; that costs too much". "I wanted it at any cost", I replied. I requested my dad so much, but he scolded me. I felt bad. To make me happy he took me to a trip to a nearby river on my birthday. While returning home we were stuck in heavy traffic. The traffic didn't seem to end very soon. I took chocolates and chips to eat. I did not like the chips so I threw them away. Suddenly an old woman who had wrinkles on her face came there and picked up all the chips in a bowl and went to the footpath. I was ashamed by seeing that. To see who she was, I just peeped out of the car. She was a homeless woman. She was telling a story to a man sitting beside her. She was explaining it with a lot of disappointment in her heart. I was getting bored sitting inside the car, so I went out of the car and listened to her.
The old woman explained, "One day a boy came running towards me telling my mom and dad were no more. I was a small girl of seven so I did not know how to respond. Instead of reacting to that, I avoided the boy and continued playing with my friends. All were silent by seeing my behavior. Elders nearby questioned me, 'Aren't you feeling bad?' That question seemed nonsense to me. Once my dad and mom told me that they would come back soon and they went away at night in a car. I do not know how they died that night. Next morning my uncle took me to his home. He showed his love towards me for few days but later on he started using me for doing household works such as cleaning the floor, washing clothes and vessels. He converted me to a domestic worker. As I reached 14, my uncle was ready to make my marriage. He knew a rich and politically influenced family who needed bride for a man of age 40. Uncle got paid with thousands of dollars. He arranged my marriage with him. Even though he knew that he was committing a crime, he was not bothered. The wedding was at midnight so that no media could find out. It was the man's second marriage as his first wife was dead. Few years later I gave birth to a baby who was cute and round faced. To celebrate it my family arranged a party. I was waiting for my husband to come but he came in an ambulance taking his last breath. His enemies had murdered him. By seeing this everyone was silent. At the same time, people near me rubbed my saffron and removed my ornaments. Next night my family members kicked my baby son and me out of the house. Now I was on the street but I never gave up and I was in need of job so I did domestic woks and worked at construction sites to earn money. I educated my son. He loved me. He got good marks and secured scholarship to study aeronautical engineering. I was so happy with my son. He was good at studies but later on, he was influenced by wrong friendship and started taking drugs and. One dark night he told me, "I am going to my friend's home for group studies." But he went to a bar, took drinks, and started riding the bike. He crashed with a lorry. By the gods grace he did not die. His legs were broken and he lost all his memory. I spent a lot of money for his treatment.
To pay all the bills I took a loan at huge interest, worked at the moneylender's home, and sold his bike, books, and laptop to repay the loan. However, even after treatment he did not get well. He remained the same. I needed to feed him so searched for a job but no one took me. My son was behaving like a 5-year-old kid. I always carried him on my back. Due to his weight, I would get back and joint pains, I never bothered them I just went on travelling. Sometimes I would find only a hand full of food that was not sufficient for both of us, I gave him all. At that time, my age was nearly 75 but for me age was just a number I bother and I was still in search of a job. He would hit me to buy the things that he wanted but I could not afford anything. Some kind people would give me food and sometimes little money. One day I was exposed to a disabled school. They asked me to put him there. I left him at school. He recovered soon and learnt everything but he never got his memory back. Soon after, he took a job in a disabled quota. When I went near him, he threw me some coins and went away. He thought I was a beggar. He never tried finding who I was." She finished telling her story with a lot of disappointment but then my mom called me saying, "Shreyas come quick the traffic is cleared." I ran towards the car and got in. Nevertheless, her story remained in my mind for a long time. The next day I went see her but I came to know that she slept in that dark night and never woke up again.
After hearing this, my eyes filled with tears. She gave her son everything that is possible but her son could not even bring a smile on her face. Her life made me realize how difficult it is to live without parents and made me understand the difficulties of life. Nothing could be the best birthday present in world.