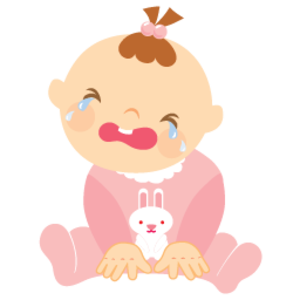 "A Lightening Shade" is one of the outstanding stories of the second biannual International Short Story Contest 2017 written by Monica Nandarapu, India.
A Lightening Shade
Dearest Grandma,
"Life is so colourful right?" asks Mr Paul, Ira's father, there was no response from her. He calls her again, "Ira?…. Ira?…". She says "yes, father". "What is wrong with you? Why are you thinking so much and about what?" asks Mr Paul. She replies "Father, can't you make it a bit faster? I am too excited to reach there as soon as possible". "Yes, I am trying my level best", says father. Ira replies, "Father, time won't wait for us we have to go with time". Soon they arrived at the destination, she gets down along with her father and goes there and takes a seat.
Soon the time came to give the bravery awards in the event of republic day parade of India.
Her name was the first to be called out, she stood up and. She lost track of time, event and area while she was receiving the prize.
Soon after the event the media came to meet her. First one of them started… "Ma'am,
How did you feel while receiving the prize?" She replied, "I wanted to dance, scream out, shout out my small three letter name Ira, but I couldn't do any of them. I wanted to hug my father but couldn't. Felt that it would be better if my mother and brother were there along with me, but they couldn't come. I wanted to run around the area but couldn't. All I could do is, smile heartily."
Then another person asked, "Ma'am, May we know what is your motto for the youth?" Ira replied, "Helping yourself gives us happiness, but helping others gives us bliss". The next question was shot as soon as she finished, "Ma'am would you let us know how the incident took place and what was your reaction?" Ira replied, "Yes, of course. It all started when I came from a tour back to India in the airport. I saw a cute little baby in a corner that was crying and left alone. I went to console it. There, I saw two people, a lady and a man who were very busy on their phone. They talked to me and disappeared. I said to me, 'How could they leave this cute and almost one year old baby along with complete stranger?'
After sometime I saw a man coming and he was going to take the baby, I questioned him, "Who are you?" He replied, 'I am the baby's parent's servant'. So I let him take her. But my eyes were fully on the baby. They went on the same route as me. My brother slept in the car. Just then my mom received a WhatsApp message about a 11 month old baby lost. She showed the picture to me. I was shocked as it was a familiar face I saw. I stopped the car of the so called parents of the baby and asked them whether they could get petrol since our petrol was over. So they agreed and when they started I asked them whether I could play with baby. But they said that their servant would also be there with the baby. I agreed, I sat in the car and took the baby and signalled my father to start the car.
We could find a hiding place but the servant was left behind, he ran behind us but couldn't catch up. I took the baby and ran so that I could go to the police station because the police station was nearby. But the person (servant) saw me and ran behind me. I called the police with my phone. They soon came but before they came, I fell into a well. Unfortunately I lost my hand but the baby was safe and both of us were at the bottom of the shallow well. Exactly at that time two other people came, so next second the police reached and caught the three kidnappers and rescued us.
Then I was unconscious when I was taken to the hospital. There I was treated and after three days I found out that the baby has reached its parents, and they came to thank me. They had tears when they saw me and said me to be careful everywhere", then arose the next question, the real and last one, "How did you feel when you lost your hand how are you feeling about it now?" She replied, "It did pain but it is all right. I don't want anyone to feel pity on me but the only thing I want to say is that I may have lost one of my hands but I still have one more hand to help others. This is the real motto I want it to pass on".