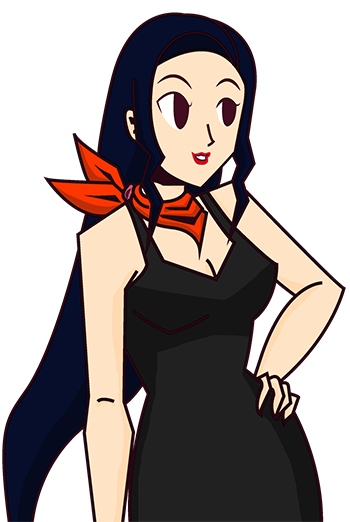 "The Horrifying Palace" is one of the outstanding stories of the first biannual International Short Story Contest 2017 written by Aliza Fatima Khan, India.
The Horrifying Palace
Long long ago, there lived a boy named Sam with his mother and father. They were living in a normal house. They lived in a colony named primogenital colony. They had a simple life.
One day, in colony a news came that do not get out of the house after 10 'O' clock because there is a bad evil in the colony's old house to destroy us as it is their enemy. After some hours, Sam asked his mother what is bad evil? Starting with a story, Mother said, "long ago, there was a lady name Loren and she was curious of diamonds she was almost having all the diamond she was the richest among all. Once, there was an expensive diamonds in the market but unfortunately Loren couldn't purchase it so she decided to robber it. After few hours she called up her friends to take help of them they were set to robbery they robbed it but unfortunately a police constable shoot Loren and she died with her last wish and her palace is still, that haunted palace. It is the palace of Loren there only the ghost of her is roaming that's why no one is allowed to go out of the house after 10. So, the bad evil is the lady ghost Loren.
After a fraction of second Sam replied, mom there is no bad evil, ghost Loren it's all fake I don't believe mom you are trusting on this fake mom don't you remember when I was of 5 I always fear from ghost and you only told me that there is no ghost and now how can you tell me that there is ghost. Mother replied, everyone needs to change after a period of time now this is truth and you need to follow it alright. Sam replied, but, why? Mother replied, just go and sleep! Sam went and was trying to sleep but he was thinking how it is possible? I'll find out the truth and he slept.
Next dawn, Sam's friends Emma, Joseph, Jack and Lily came to his house he told everything to them and asked are you all with me they all said yes and he told them his plan and said we will get out the truth of lady ghost today yes, everyone replied so, we will meet at night.
At night Sam and his friends went towards the haunted palace but unluckily the guard saw them all and their parents came rapidly and catch them. All the parents asked what were you doing? They told that, they want to bring out the truth of ghost. Everyone was scolded there only and was said you are kids be like kids only we all are there do look after this matters. Sam's father said "Now we all should go and sleep as it is above 10." Everyone went to their respective house and slept.
Next day they all meet at lily's home they started discussing once more Sam said just thing we want is to make our parents busy. Lily said "yes, it could be done as today everyone will be at my house as it is my birthday party then they all will be busy. Sam said, yes we can do it.
At birthday party, lily said to their parents that we are playing games in my room. They went in lily's room. All of them took their bags and ran out from the window. As they reach the haunted house they saw a lady who is the ghost telling the workers to put coins in the truck but a man saw the kids and took them to their head and told everything he said capture them all but lady who is said to be the ghost came and said leave them.
At Lily's house their parent went to call their kids but they were not there they all knew that they went to the haunted house and called up the police and went there. They saw that their kids were captured and got that there was no ghost the police came and captured the head and asked the lady she told that she was forced to do this as his brother was captured by them. She told that his head sells old coins. The police capture and let the lady go. It was proved by the kids that there are no ghosts.
Moral: There are no ghosts. Fear is only that haunts us.