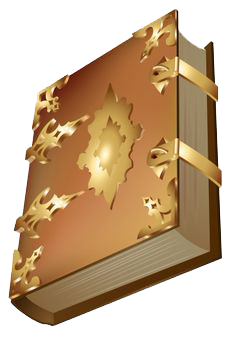 "The Evil Mage's Test" is one of the outstanding stories of the first biannual International Short Story Contest 2017 written by Kirill Ksenofontov, The Netherlands.
The Evil Mage's Test
Mages are amazing, they're people who use magic with a wand or their hand. Evil mages are terrible and horrible, aren't they? Well none of them are as bad as this one! Samuel was a mage who was on his final test by his mother, Lara. He was worried after hearing a story about a mage that was killed in the test because he asked too many questions.
Samuel made it to the test location safe and sound. He had to stay during the windy, stormy night, as he had his test in the morning. Just then, Lara walked into the room. During the time they talked. Samuel asked himself: "Why is she so kind to me?"
By the time she left for dinner he had figured it out, she wanted to kill him! He thought this because she wanted him to relax, and if you are relaxed during a test, you would die! After that, Samuel was as angry as the raging thunder outside.
Samuel was abandoned by his mother, he felt sad. He cried enough to make a lake. This was it! Samuel, who was restless, started training for the test. He looked at the clock. Koo-Koo! Twenty to two it announced. Slowly he tried to roll onto his bed. However, the bed refused to let him sleep, so he continued to train for his test. He was starting to get really tired and finally slept right before dawn.
The day of Samuel's test had arrived. But first he planned to go to the library to look through an ancient book of spells. As he was flicking through he found a spell called Oblivion, he liked the name and decided to try it out. Oblivion, which puts enemies to sleep, lasts 1 hour. He forgot to read the warning! It said in Big, Bold letters: "User becomes corrupt". His mind and soul were as black as coffee as he mastered it. Two seconds later Samuel felt power surging through him like never before.
As he made it to the arena he decided that to save himself he had to kill his mother before she killed him! He used his new spell (Oblivion) to put her into a long and deep sleep.
Quickly, he picked up her wand (Verdict) and held both Malice (his own trusted wand) and Verdict in front of her neck,
"Where is she?" He shouted "Where is the queen?"
He tried to kill her, but he just couldn't. When his mum woke up, she said, "You have passed the test".
This is a ten year old story of a mage called Samuel. He is now an apprentice of the queen and is 27 years old now; will we ever see him again?