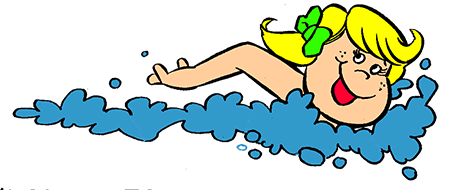 "Quest for a Life and a Dream" is one of the outstanding stories of the first biannual International Short Story Contest 2017 written by Nowier Mohammed Eid Alqahtani, Saudi Arabia.
Quest for a Life and a Dream
Events in this story are adapted from a true story that happened between Syria and Germany.
Lama and Hala are two Syrian girls aged 15 and 16 respectively, they were living a carefree and happy life with their parents in their home country "Syria".
They were active and superior swimmers and had been trained to swim for long stretches of time. They were involved in local competitions and won several medals.
Their life was amazing and their ambition was growing day by day, but-
In 2011, after the war began in Syria, it had not just faded their hopes to reach for their dreams but also faded the chance of life!!
Therefore, the family decided to leave Syria to escape from death!
In 2015, their family fled with a group of Syrians who had lost hope in life in their own country! They traveled to Lebanon and then to Turkey, where they paid to smugglers to transport them to Greece. But the Coast Guard Command stopped the boat and prevented them.
In the second attempt, they boarded a small boat elastically at dawn. After half an hour of sailing, the water was flowing inside the boat that was overloaded with desperate passengers who couldn't swim! And strong winds began blowing them in the Aegean Sea and forced them to throw all the bags in the sea so that the boat stayed floating.
But it was not enough and it forced the two girls with three others to sacrifice themselves and jump into the water!
Hala was saying to her sister "I am not afraid of death! I can swim, I am only worried about the remaining twenty passengers, I will not forgive myself if let them drown!"
After three hours of continuous swimming the sisters reached the Lesbos Greek Island. The family then went on a wild ride that lasted many days, to Austria and then to Germany.
After their arrival in Berlin, the two sisters joined a club to swim close to the refugee camp. Their coach would always praise them and say, "Your progress is great!"
After that, they involved in local competitions and got various medals. Their dreams began to grow after it came close to dying in their home country "Syria".
Now, the girls started learning the German language to enter the university and achieve their other goals. Hala wants to become a pilot while Lama wants to be an engineer; along with their biggest dream, to become famous international swimmers.
Several months ago, the two sisters thought of sacrificing their lives to save the boat's passengers. And now, they rehearse constantly along the pool of the Olympic Games in Berlin, close to their new home away from home country where they were bright swimmers!
Learn from this story that no force in this world can prevent us from achieving our dreams if God has decided to bless us in fulfilling it!
"Creativity is born from the womb of suffering."