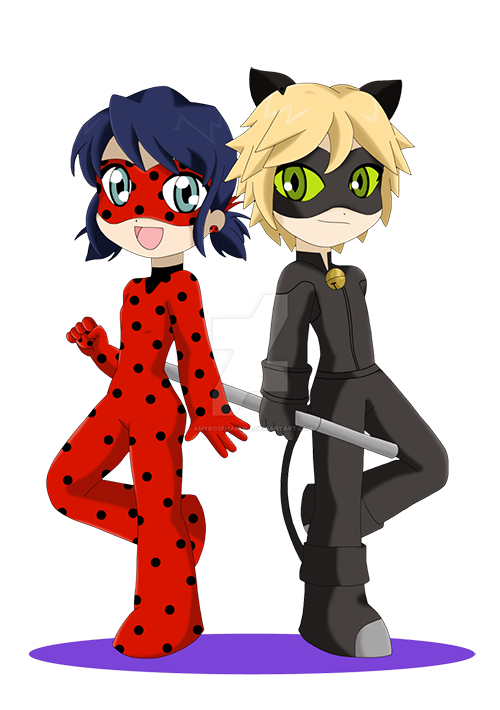 "Miraculous Ladybug and Cat Noir Adventures" is one of the outstanding stories of the first biannual International Short Story Contest 2017 written by Lana Ahmed Telmisani, Saudi Arabia.
Miraculous Ladybug and Cat Noir Adventures
There were five friends - Chloe, Marinette, Jenny, Adrien, Jiminy
One of them- Jiminy, was a superhero and her assistant was Adrien. Their superhero names were Cat Noir and Miraculous ladybug.
"You are amazing! Please tell us how to be like you Miraculous!!"
Adrien, "I can't".
"But why?'' Jenny asked
"Please, can you teach us" Marinette pleaded.
Adrien "I don't think so".
The girls were staying together in a house. In the morning when Chloe woke up, she found that Jiminy and Adrien were not home. Jenny was still sound asleep and Marinette was trying to wake her up with chicken sounds. It was so much fun to stay with friends. Chloe thought of taking a quick shower before breakfast.
As Chloe was taking a shower she heard a sound in the kitchen. She quickly got dressed and ran to the kitchen, there she found Lady Wifi. Chloe screamed for help. Lady Wifi tried to hush her.
Miraculous and Cat Noir had already heard their friend screaming. They had gone out to walk their dog, Tikki. On hearing the call for help they changed into their superhero selves and they rushed to help Chloe.
On seeing the girls Lady Wifi froze them using an application in her mobile. Chloe tried to escape but she couldn't. Suddenly the battery died in Lady Wifi's mobile and Miraculous and Cat Noir were free. They pounced on Lady Wifi and she surrendered. They sent her whizzing back, into space.
Chloe was so thankful to the girls.