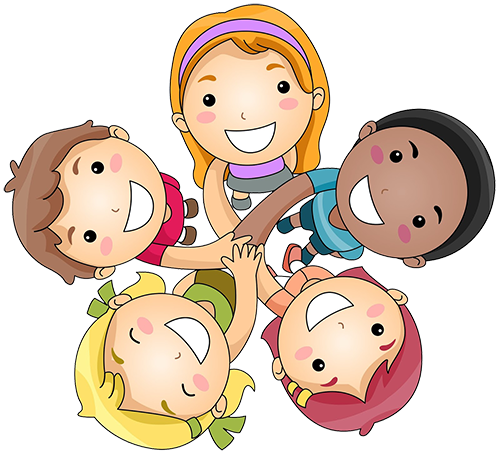 "Lucy and Friends" is one of the outstanding stories of the first biannual International Short Story Contest 2017 written by Anika Jain, UAE.
Lucy and Friends
Lucy was a delightful girl. She was good in studies, was kind and helpful and very supporting. She never played even though she was told about the balance of studying and playing. She had many friends like Smriti, Tara and Subhrani. But she never played with them.
One day, Lucy went out for a walk. She saw a few girls standing in the park. She asked,
"What are your names?" One of them replied,
"My name is Sanaya, they are Anshoo and Amrit. We are here looking for a friend. Would you like to be our new friend?"
"Well…ahh…mmm…fine, ok. Let's go."
So, the girls taught her how to play some new games. At the end Lucy asked if she could bring some other friends of hers and the three girls at once said yes. That day Lucy reached home at six. That night Lucy was so excited that she couldn't wait for the next day. After studies she would play.
Sadly, the next day Lucy got sick so she had to stay home and study. She was supposed to enjoy but she did not enjoy at all. At night she slept early to feel a little better.
In one week Lucy got better and was allowed to play with her friends but she also took them to her new friends. They explained how to play a game called 'Bulldogs'. The next game was 'Limbo'. They got a rope to play with and the winner was Lucy. She was very proud of herself because she was able to bend her back really low!
After a few hours Lucy checked the time and she was astonished to see that it was nine o'clock already! Her friend's watch also said nine. Lucy was very sad because she had to go home. When she reached home everyone was looking at her. Then she asked, "Why are you staring at me?" They replied, "Because you came early from playing."
Lucy was speechless and surprised. Then when she went to sleep she had a very strange dream about her and her friend having a picnic in the house, then suddenly a monster comes and says indignantly, "You have entered my house in to my secret room!". Suddenly Lucy woke up. She was so glad that it was only a dream. She got dressed and rushed to school to tell her friends about the weird dream that she had seen.