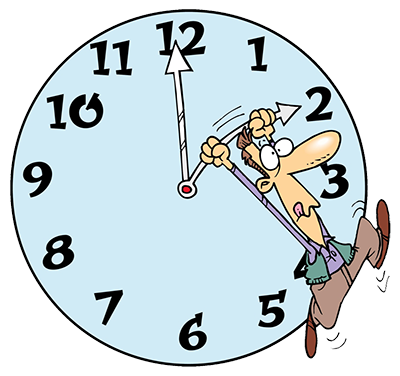 "Indelible Invention" is one of the outstanding stories of the first biannual International Short Story Contest 2017 written by Keerthi Premadas Thottarath, UAE.
Indelible Invention
Many things can happen within a second, a minute or an hour. You may turn a year older, you may lose a job, you may change your decisions or the weather may change, a tsunami may take many lives, a war may be declared or the world may even end.
Some are happy that I have passed their lives, some regret losing me and some curse me. But I still stay along with them. Death and leniency are not part of my life. I have the ability to quell the ones who do not use me well and give lots of happiness, joy, prosperity and blessings to the ones who use me well. I can only move in one direction. No one needs to learn a special language to read me. Everyone can understand me easily. I don't face any racism. I'm part of both, the poor and the rich. I'm omnipresent like the God.
I laugh at children when they just stare at me to check the movement of my needle. I move swiftly in front of their eyes but they never notice. Fairytales are endowed by me. If the stroke of my needle hadn't been heard by Cinderella, then the prince wouldn't have gone through the pain to find her. Sleeping beauty would have faced death if the prince hadn't reached at the right minute. If Belle hadn't gone back to the castle at the right moment, the beast wouldn't have turned back into a prince.
Not only fairytales, I'm a main component in most stories. Without me, in stories or lives, it is like a body without a soul.
I'm one of the oldest inventions. At first, in ancient Egypt; I was read from the shadows casted by the obelisk. Then the sun dials and the water clocks originated from it. Soon, it spread all around the world.
Years later, mechanical clocks which were powered by water were invented. The Saxons used a candle clock in which a candle was divided into segments and it took an hour for each segment to burn.
Slowly, European mechanical clocks that were not powered by water appeared, followed by, Galileo Galilei's and Christiaan Huygens introduction to pendulum and the first modern clock created by the German inventor Peter Heinlein.
Soon I became part of every church. Later on, I was transformed from a heavy solid piece to a portable item which could be carried around. Drastic changes started happening to me all of a sudden. I was getting into smaller shapes, lighter weight, different designs everyday. People couldn't live without me.
Technology has brought the best out of me. Nowadays, everyone wake up to my voice. I'm present in every teenager's cell phone. I'm found in many varieties. I'm a fashion statement, I'm an accessory. I love seeing the happiness on people's faces when they receive me as a gift. I'm still living to bring changes in everyone's life.
Some are brave enough that they have realized my importance which leads them to use me well. All these beings tend to become more successful. Others who do not use me well enough and have wasted me have leaded their lives to disaster. Mankind mourn over my loss.
I'm free of cost but my value is indisputable. Money can be earned back once it is spent but in my case the whereabouts are different. No one can earn me back after I'm spent. Since, I'm considered to have more value than money.
Sometimes I wish I could cutoff myself from my rapid motion but all my efforts go in vain. I feel pity on the ones that cry and regret over losing me and wondered if I could go back and help them. Such situations make me question myself, whether I'm acceptable or detestable.
My story is never ending. Each incident which happens in every life on this earth is a chapter of my story. Nothing could bring a stop to my tale.