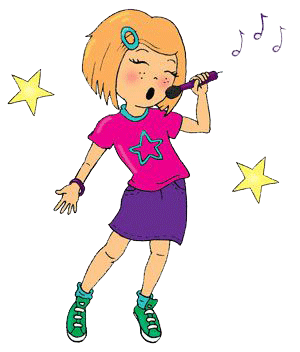 "Enemies to friends" is one of the outstanding stories of the first biannual International Short Story Contest 2017 written by Hannah Chachu Punoose, Dubai.
Enemies to friends
"Chloe, it is time for your first day of school. Get up and get ready soon", yelled Chloe's mother from the kitchen. Chloe woke up; it was her first day of school. It was going to be so much fun, well at least Chloe thought so. She went downstairs to the kitchen for breakfast. Her mother was already set to go, she grabbed the car keys, after quickly finishing her breakfast Chloe went to the car with her.
The bell rang and the hallway was empty. Chloe entered her class and sat in the second row. She wanted to get a fresh start and create a new identity. Just as she thought she would have a great year at school her arch-enemy Nikki came in and sat behind her.
They had met at summer school and things hadn't gone well between them. During ballet lessons Nikki had replaced Chloe's classical music background with pop music, her dance was a big failure and they had received a D grade- while Nikki and her partner got an A. Thus they became enemies. It was a silly issue but Chloe did not intend to give it up so quickly.
On the second day everyone was talking about the new restaurant that had opened in the neighborhood and about the singing competition that would be taking place there. Chloe really wanted to go but she wasn't sure about her talent in performance. So she decided to stay home after school instead of joining the others. Chloe came back home and was planning for weekend when someone knocked.
Chloe opened the door and found Nikki, she was asking for Chloe's help. Chloe was confused, why was her enemy here asking for her help? Nikki said, "I went that restaurant and participated in the singing competition. Skyler was at the competition too, she sang worse than anyone else there and yet she won because her dad owns the place. I want to get back at her and I need your help for it. I know you sing well. I've heard you sing at summer school. Please help me out".
Chloe was not sure if she wanted to go but then she realized she had not planned anything else for the weekend so with her parent's permission she went with Nikki. Chloe was so excited about the plan.
Nikki walked up to Skyler and told her to pick anyone from the audience for a one on one and let the winner be decided by the audience. Skyler agreed to this challenge and chose a girl she found sitting hunched up in a corner. The girl hesitantly walked onto the stage and slowly started singing. She turned around and faced Skyler and while singing she removed her cap, her fake nose, her bulky coat and her glasses. It was Chloe! Everybody was so surprised; she sang her heart out, so beautifully that everyone in the crowd cheered for her instead of Skyler.
Thus, a beautiful friendship blossomed between Chloe and Nikki. They turned from enemies to best friends after this incident.