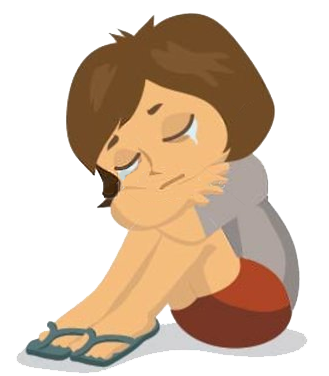 "Dreams Never Die" is one of the outstanding stories of the first biannual International Short Story Contest 2017 written by Maram Rana, Pakistan.
Dreams Never Die
In a valley far away, a beautiful girl named Maha lived with her parents and younger brother Aali. They were living a miserable life because their father was an Alcohol addict. Their mother was a maid at the landlord's house. When their father came home, he beat their mother and took away the money she earned.
Maha always woke up early in the morning and stood at her door. When school going children cross her, their uniforms and books attracted her a lot. She always said to her mother "I want to study with them". She always replied, "The day will come sweet heart when you will go study".
One day her father's cousin came to meet him. Maha felt that the man is observing her closely.
Next day her father told her mother, "Maha is going to the city with my cousin". She was shock, after some seconds she asked him, "Why and where? Maha is just eight years old. She cannot live without me".
He furiously replied, "She is going to city for work in a house".
"For work! How could she work"? She said anxiously. She continued "she wants to study". He angrily said, "They are rich, our daughter will live a better life there, and otherwise we will die in hunger and poverty; if she starts work, our life will change".
Then he put his hand in his pocket and showed her 200 dollars. "I have taken money from him and my decision is final".
The very next morning, Maha reached the city and saw the exquisite house. She was very troubled because it was her first day out of her house;
When she entered the house her father's cousin left her with the wife of the rich man. She came to her and said,
"Hey girl, House cleaning, dish washing, laundry and ironing are all your chores and mind it! I don't like ignorance"
Maha got more frightened. She wanted to cry but couldn't, and she hid her tears. She further said, "follow me to the kitchen and help me".
At night the lady gave her a mat and a blanket and said, "Go and sleep in the garage. Maha said hesitantly, "I am scared of the dark. I can't sleep alone".
The lady shouted," it's not my problem, you will get used to it".
One day, guests came and the lady asked Maha to bring a tray of cold drinks and glasses to the guest room. The tray fell and the lady rushed towards her and slapped her. She sobbingly said "sorry madam, actually the tray was too heavy" and the lady replied "go and clean the space and no food for you for two days!"
That night Maha was very hungry and not able to sleep. She imagined that her mother came to her and said "you are a brave girl and a sweet angel, God will send someone to help you out of these circumstances".
One day when she was ironing she heard the lady's daughter crying and saying "Mom my doll is broken", without even listening to the full story, she rushed towards Maha and slapped on her thrice again. She said that it's not my mistake. The lady said, "You are lying".
When Maha started howling, the lady's daughter spoke up and said that the doll broke while she was brushing its hair and it wasn't Maha's fault. But the lady refused to believe.
Maha was crying because of her wound and she heard someone calling her, "Hey little girl, what happened". It was their neighbor, a girl about her own age. She said "My name is Zara; I have been observing you from many days, from my window".
Maha told her the whole story, the girl took Maha to her Father and they went to the hospital. Zara's father welcomed her with a smile and told her, "Now you are free to stay with us or go back to your home, you are like my daughter, tell me what your wish is".
Zara said to her father that Maha wanted to be a doctor. "Why can't she live with me like my sister?"
Zara's father asked Maha if she is willing to stay with them, he assured her that he will bear the expenses of her studies. This changed Maha's life forever. It was her dream come true.
There are thousands of children working in our neighborhood in people's houses. We should all raise our voices against CHILD LABOUR. Education is a right of every child.