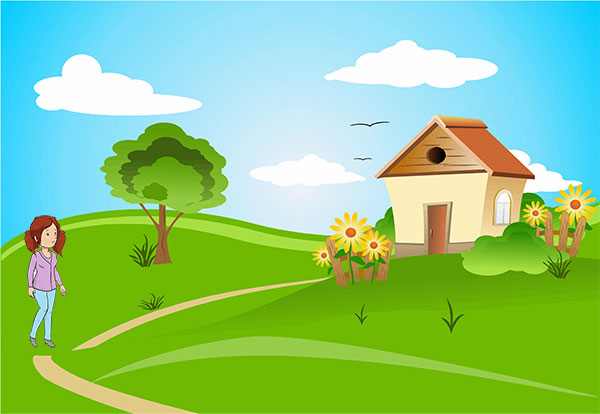 "Adventure of Anaria Kevin" is one of the outstanding stories of the first biannual International Short Story Contest 2017 written by Amy Nargunavathi, India.
Adventure of Anaria Kevin
Anania Kevin, a 16-year-old girl, was living with her relatives and friends as she had lost her parents at a small age.
One night, she had a vivid dream.
In the dream, she had gotten tired of her life and packed up to go on an adventure in a forest. As she was roaming around the forest, she saw a mansion standing between two hills. She knocked on the door and was surprised to see a lady living with her 3-month old baby and husband. Anania pleaded to give her a work and for that, she will stay with them forever and always.
The lady said, "My dear, the only housework that is needed here is babysitting. Would you do that?" Anania agreed.
Like that, days passed, months passed, and now a year was going to pass. Just three days left for New Year. The house was being decorated by Anania and her mistress while bakery items were bought. The New Year 2017 occasion came. On that day, friends and relatives of her master and mistress gathered together and a grand feast was held. They were very happy and excited about the function. Anania, too, was very anxious about what will happen.
Suddenly, she felt a tap on her head. She woke up. Her aunt tapped her head again and said that it was already past 6.30 am in the morning. Anania sighed, realizing it was all only a dream.