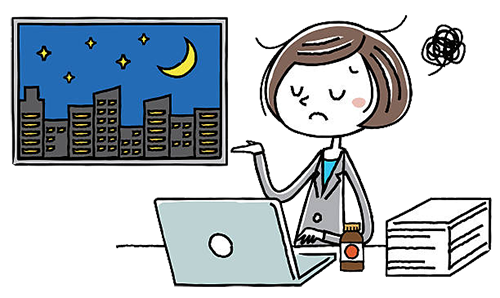 "A Night to Remember" is one of the outstanding stories of the first biannual International Short Story Contest 2017 written by Svasti Singh, India.
A Night to Remember
Priya had just left her Gurgaon office and had boarded the chartered bus. It was quite late at night as she and some of her colleagues had to complete an important assignment at the office before leaving. As she boarded the bus, she found out that it was too crowded that night. A little while later, as she peeped out of the window, she could see the Dhaula Kuan stop approaching. Almost everyone got off there and now only a handful of passengers were left. Priya got a seat and started reading a book.
Simultaneously, she was thinking about everything that happened in office that day and how well they had completed the assignment. Her phone rang, it was her boss. First, he congratulated her for completing the assignment on time and then he told her that she and Pragya had to come early tomorrow to discuss some more pending work and also plan for the annual event coming up on the 27th of the month. After speaking to him, Priya kept the phone on the seat, and continued reading. Soon she was interrupted again, this time it was her mother on the other side.
"Where are you now? What were you doing in office till so late? When will you reach home?"
"Don't worry mumma. I am in the office bus. I am about to reach my stop. I will be home soon." Her voice hid the anxiety inside. She kept wondering how safe it was to be travelling alone late at night in the city. The papers had been full of stories of unspeakable horrors that women had faced on city roads at night. For anyone who didn't read the papers, news channels shouted in detail all the shocking stories of harassment that girls had to endure in the city. She knew her mother would be more worried than her. She did not want to add to the worry.
"I am safe mumma. Don't worry." She put the phone down and went back to the book.
The lights flashed, and the chartered bus rolled on to Rafi Marg, a dark and desolated place at night. It was the last stop and she got off. She started walking home and then saw the man walking behind her.
She walked faster, and could feel and hear him matching her for pace in the deserted lane, which only intensified the horror her mind was going through. She clutched her bag tightly as she remembered the incidents of theft she had read about in the newspaper. The man was still behind, following her.
She started walking faster and tried to look back, almost casually to confirm if her hunch was true. It was.
Her breathing grew heavy as she walked even faster but he had almost caught up with her. She heard some muffled voice calling some name but she did not want to hear and just wanted to reach home quickly. She now was almost white with fear. She was searching in her pocket to take out the phone but couldn't find it. She frantically searched everywhere but it wasn't there. Priya was now even more scared and worried. She thought of how she would call home to warn them. She was sweating with fear and worry. And then the man spoke,
"Didi, yeh lo aapka phone, aap ise bus mein hi bhool aayi thi"
(Sister, here is your phone. You forgot it in the bus)
Priya was amazed. Tears were rolling down her face. She looked up to thank him but he had already walked back and all she could see was an outline walking away in the dim light.