Amazing Facts » Unusual Christmas trees around the world
Unusual Christmas trees around the world
Christmas trees are one of the most important symbols of Christmas, and a very festive one at that. Most of us make our Christmas trees out of some pine tree or branch, or an artificial one bought from the store. However, there are some trees that are created very specially, that they deserve some mention.
1. A Christmas tree made of pure gold!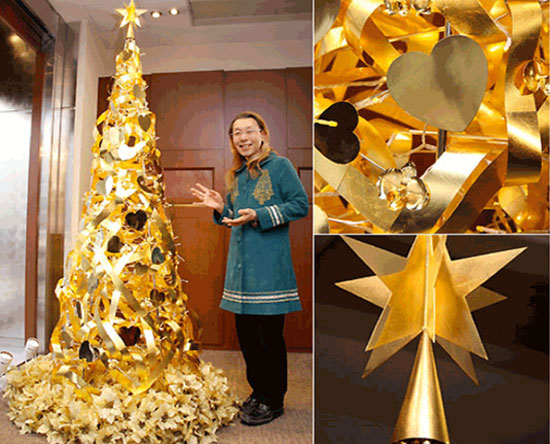 Image courtesy: topics.dirwell.com
A Japanese jeweler in Tokyo, Ginza Tanaka, has built a Christmas tree out of pure gold. It is 8.2 feet of solid gold! Fifteen craftsmen worked for four and a half months to create this sparkly tree. 12 kilograms of gold was used for this. The cost? Two million dollars.
2. The live, singing Christmas tree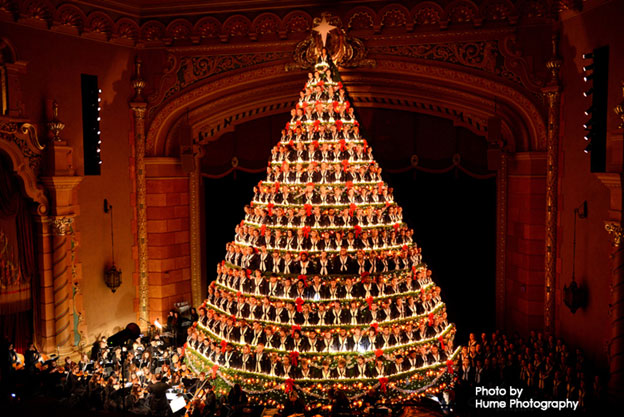 Image courtesy: monashoressingingchristmastree.com
The tallest, singing Christmas tree of the world is this fantastic tree made up of 275 singers of the Mona Shores High School Choir of West Michigan. 2016 marks the 32nd anniversary of this singing Christmas tree. At the top of the tree is "The Tree Angel' who is selected by the director of the choir. 'The Tree Angel' is always a high school senior who represents the hard working choir students, and embodies the spirit of the Mona Shores Choir. This is the tallest of the singing Christmas trees around the world, at 67 feet.
3. X-ray Christmas tree!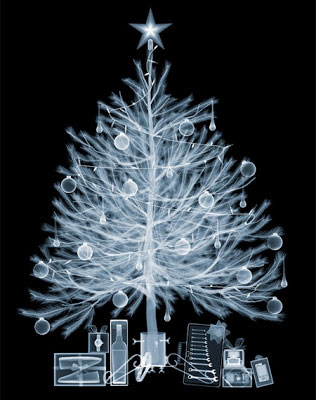 Image courtesy: alltop.com
How about a Christmas tree that is exposed to its bare bone structure?! An X-ray of a real Christmas tree was taken by Nick Veasey, and results are fabulous. He used a giant X-ray machine for this. A new look indeed for the classic Christmas symbol.
4. A diamond Christmas tree!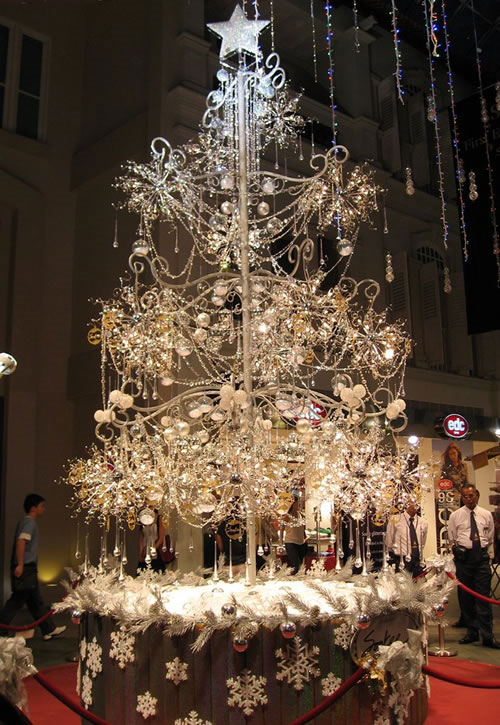 Image courtesy: pinterest.com/pin/216172850835112515/
Talk about a Christmas tree made of diamonds! Singapore Jeweller Soo Kee Jewellery was the creator of the tree which had 21,798 diamonds in it. It is currently displayed at Bugis Junction shopping mall in Singapore.
5. Godzilla Christmas tree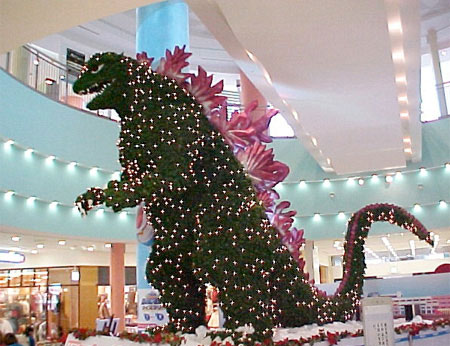 Image courtesy: toxel.com
In Tokyo, Japan, Godzilla became the model of this giant Christmas tree. Well, who said monsters cannot be part of Christmas!
6. Christmas tree made of neon bulbs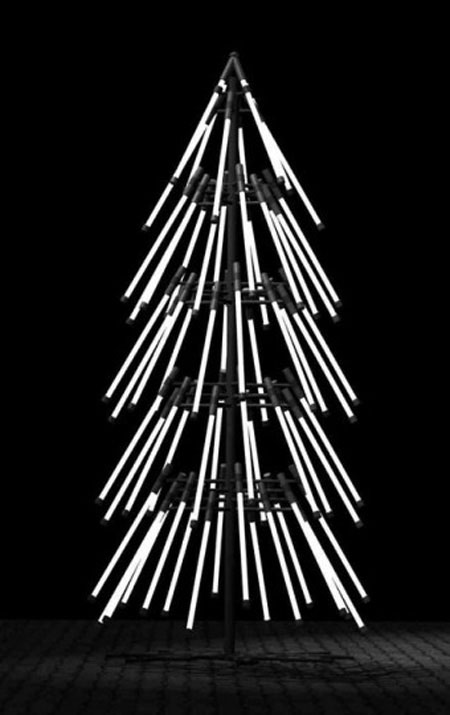 Image courtesy: highsnobiety.com
This three metre – tall Christmas tree was made by Gareth Pugh, for the Topshop Oxford flagship store. It uses 60 neon bulbs, and stands three metres tall.