Amazing Facts » Top 10 most awe-inspiring places on earth
Top 10 most awe-inspiring places on earth
Nature is the ultimate designer. Here are ten most awe-inspiring places on earth for you.
1. Turquoise Ice in Lake Baikal in Russia's eastern Siberia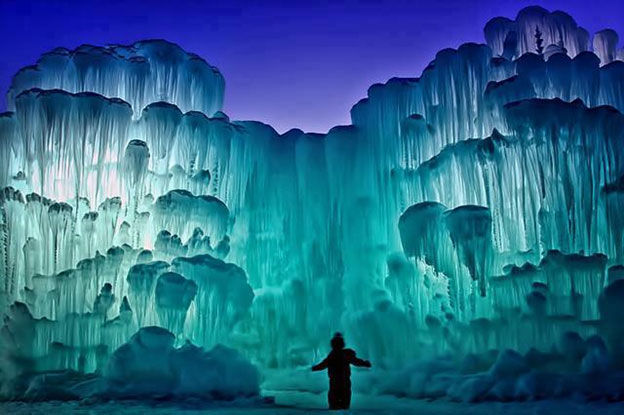 Lake Baikal, the largest freshwater lake on the planet and also the deepest, is a true wonder to behold in the winter when it freezes into bright turquoise ice formations. The lake was declared a UNESCO World Heritage Site in 1996.
2. Aogashima Island: live inside an active volcano!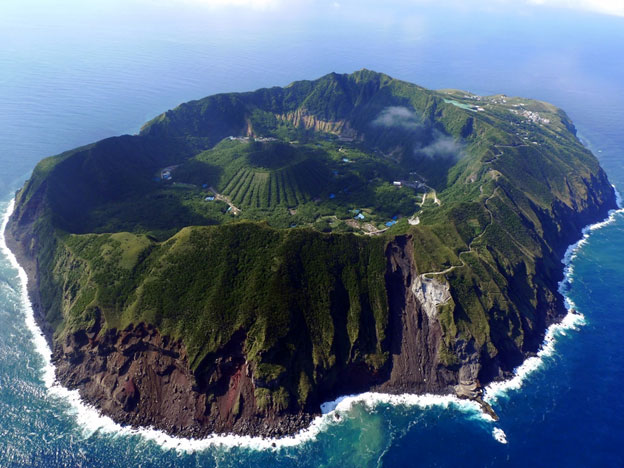 Aogashima is a volcanic island belonging to Japan, in the Philippine Sea, located around 360 kilometres from mainland Japan. Around 200 people live here. The villagers cook food in the heat of the volcano, and make Hingya salt, their main export, by evaporating sea water on volcano ground. The geothermic hot springs, scenic hiking trails and panoramic night skies attract tourists in hordes.
3. Antelope Canyon, Arizona, USA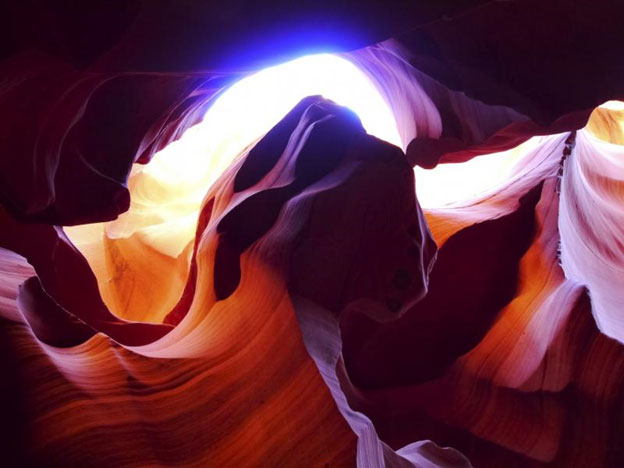 Antelope Canyon is a slot canyon in the Navajo desert of Arizona, and it is made up of stunning cracks and corkscrews.
4. Salar de Uyuni, Bolivia: the largest natural mirror on earth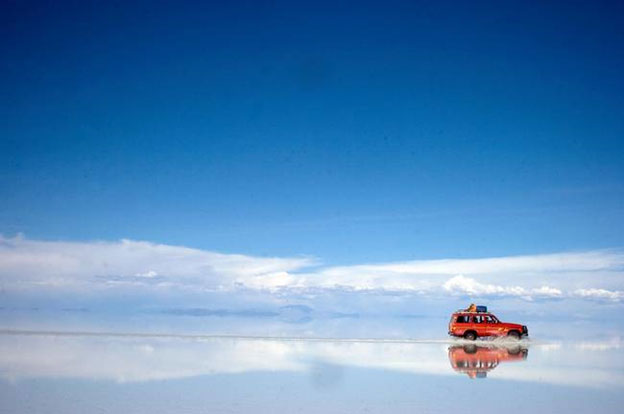 This arid, barren surface of salt is one of the least inhabitable areas of the world, but during the rainy season, Salar de Uyuni becomes a giant sky-reflecting mirror.
5. The Dark Hedges, Northern Ireland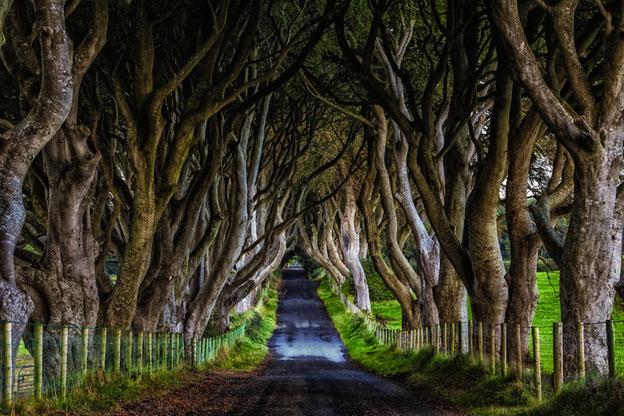 The Dark Hedges in Ballymoney, Northern Ireland, is a tree-lined road on the coast of Antrim. Game of Thrones fans will recognize this as Kings Road in the hit HBO television series.
6. Sentinels Of The Arctic, Finland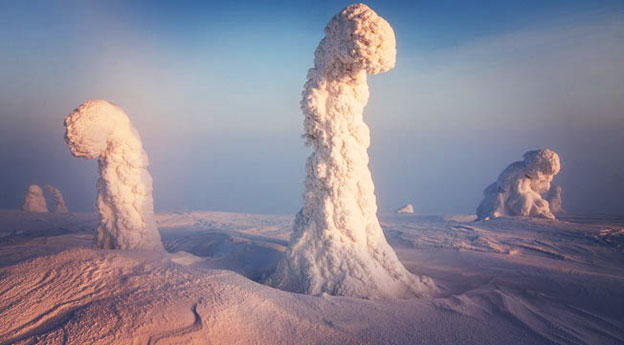 The National Park Riisitunturi of the hilly district of Finnish Koillismaa is where you can see the forests of Kitkajärvet Posio with trees covered by Tikky, deposits of frozen snow that, in the light the shining moon, seem unreal. Giant trees wrapped up in snow in winters look like alien sentinels spread across an expanse of white and grey.
7. The Tunnel of Love, Klevan, Ukraine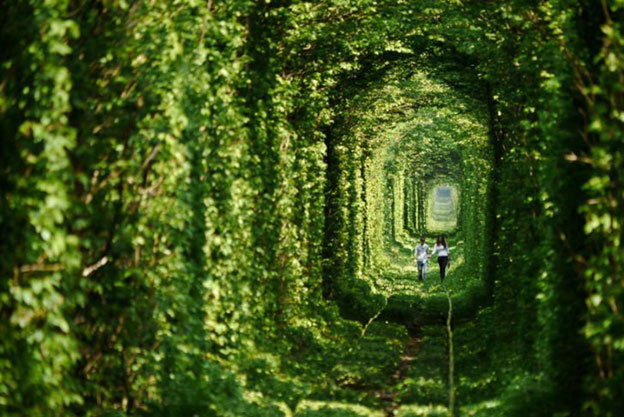 This beautiful leafy tunnel for trains and lovers in Kleven in the Ukraine is hidden deep in the forest, and is really long (1.8 miles). This naturally-created tunnel is used three times a day when a train passes through to take wood to a nearby factory.
8. Bamboo Forest, Japan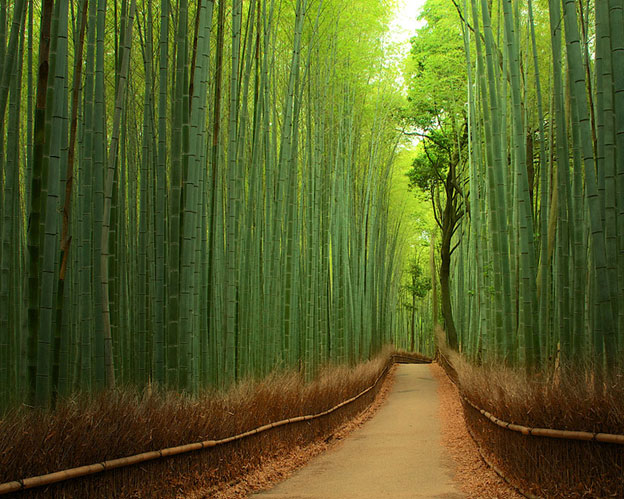 Bamboo Forest in Arashiyama, Kyoto, Japan is one of the most beautiful groves on Earth.
9. Hornocal mountain range, near the Bolivian border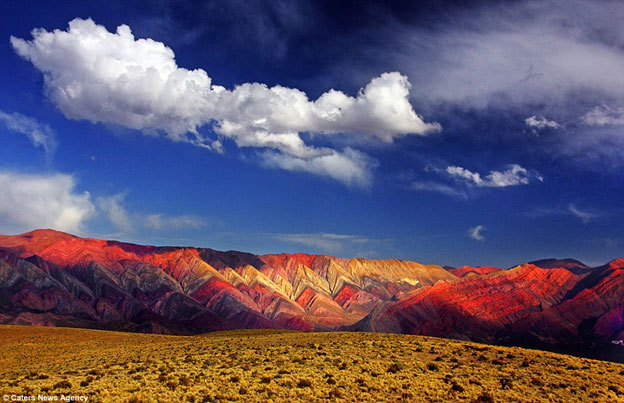 These striking rainbow mountains form part of the Quebrada de Humahuaca valley, a UNESCO world heritage site, in northern Argentina, near the Bolivian border.
10. Reed Flute Caves, China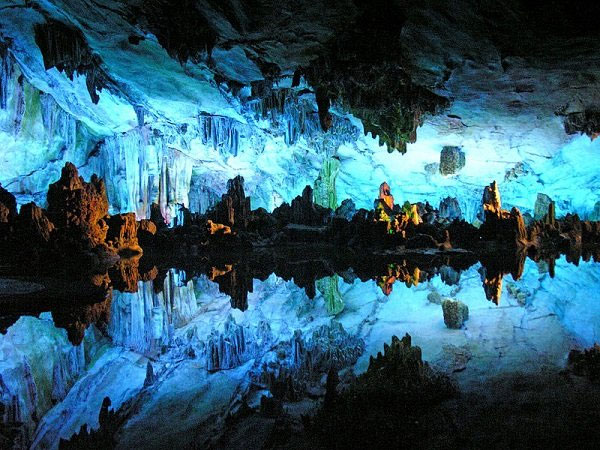 Stalagmites and stalactites formed over hundreds of years with some beautiful lighting makes this one of the most magical places on the planet.
Image courtesy: planetden.com, whenonearth.net, skyscanner.net, treehugger.com, theplanetd.com, bitrebels.com, boredpanda.com,