Amazing Facts » Sweden - A Country Of Language, Culture, Customs and Etiquette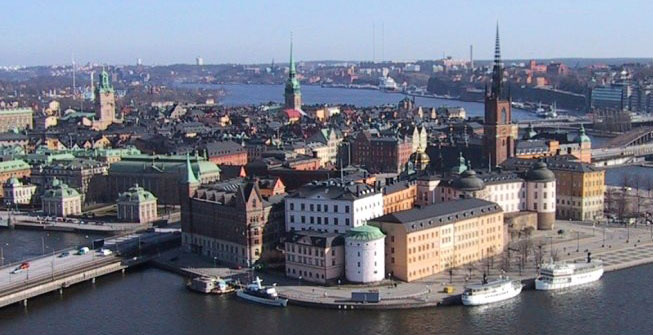 Amazing Facts about Sweden
Sweden is a beautiful and peaceful country situated in Europe with an English speaking society that is largely seen as libertarian and tolerant in nature. Sweden has given the world the Vikings, the Nobel Prize, the Volvo, little Swedish meatballs as well as IKEA and not to forget ABBA.
Sweden is a Scandinavian nation which is made up of hundreds of coastal islands, forests, inland lakes, and mountains. Sweden's main cities, south-western Gothenburg, eastern capital Stockholm and Malmö, are all located by the sea. The capital, Stockholm is home to royal palaces, parkland and museums such as open-air Skansen. Its thirteenth century town, Gamla Stan, is based on islands joined by bridges and ferries.
Some of the few interesting places to visit in Sweden include the magnificent Stockholm archipelago, the beautiful city of Gothenburg, the capital of West Sweden, Malmö, the biggest city in Skåne, which is a multi-cultural place full of energy. There is also the Ice Hotel, which is located in Jukkasjärv, which is the s largest hotel made of ice and snow in the world, and the historic Sigtuna, Sweden's earliest capital.
Sweden is located between Norway and Finland in Northern Europe. Its borders are the Baltic Sea, Gulf of Bothnia, Skagerrak and Kattegat. The capital of Sweden is Stockholm. Swedes are calm and speak very softly. One of the key factors of Swedish culture is that the Swedes are extremely humble, classless, open and find arrogance extremely intolerable.
Sweden is the third largest country in the European Union in area, after France and Spain. It has a population of about 9.58 Million as on January 2016, and has the second lowest population density, which is about 21.3 people per square kilometre. The total area of Sweden is about 450,290 square kilometres according to the United Nations Statistics Division. Stockholm, the capital of Sweden, is built on about 15 islands, and the city center building is virtually situated on the water.
Prehistoric Sweden was the wellspring of Viking society, which was overwhelming in all of Scandinavia for several years. The Temple at Uppsala in Sweden is a tourist spot and was adored by all the Scandinavian people groups.
Swedish population mainly consists of Lutheran, which constitute about 87%. The balance 13% is made up of Roman Catholic, Baptist, Orthodox, Jewish, Muslim, and Buddhist communities. The Church of Sweden claims the Lutheran branch of Christianity and has a participation of about 7 million individuals. This makes it the biggest Lutheran Church in the world. Around 75% of Swedish nationals are individuals from the congregation, although only about two percent routinely go to chapel administrations.
Swedish is not just the official dialect of Sweden, instead it is one of the official dialects of Finland. The influences of the Swedish dialect, fundamentally comes from Danish, Latin and German. However, the majority of people living in Sweden talks Swedish. Swedish was not made the official language of Sweden until 2009. One of two key minority dialects is Saami, which is talked in the Northern locales of Sweden, and the other being Finnish. There are likewise various Romanians in Sweden who talk in Romani. However, 89% of the people in Sweden speak English.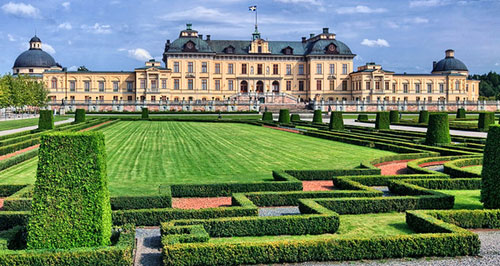 The family in Sweden is extremely important and as like, the rights of children are well protected. One of the outstanding qualities of the Swedish government is that they provide adequate care for Swedish children. Sweden pays students around US$200 per month to attend high school. In 1979, Sweden banned corporal punishments of children.
Every territory has a particular history, each with its own particular energetic nature. In Sweden, parents are entitled to 480 days of paid parental leave when a child is born or adopted. However, you cannot name your child "Ikea" or "Elvis" in Sweden. Unlike In Brazil, where only 43% of adults have a high-school degree, in Sweden, it is over 87%.
Swedish society is largely seen as libertarian and tolerant in nature. The Swedish society is mainly worried with the welfare and prosperity of others, both inside and outside Sweden. In spite of the fact that Sweden is largely a populist environment, neighbourliness and eating plans are regularly a formal issue.
It is quite common for visitors to be invited to a Swede's home for coffee and cake instead of a supper. If you are invited, then it is advisable to carry a bouquet of flowers or a box of chocolates. However, if by chance, you are invited for a feast, then ensure that you are punctual and to not arrive too early. It is quite a common situation, where you see invitees either sitting in the car, or seen taking a stroll around the square until the specified time. It is also considered extremely impolite if your behaviour is rude.
Try not to ask to see the rest of the house. Swedes are exceptionally private and they do not expect you to go to any other room, apart from the living room or the restroom. You should also dress smartly, otherwise you would be considered disrespectful to the hosts. Whenever eating, keep your hands in full view, with your wrists on top of the table. Also, try not to begin eating until the man of the house has begun. Try not to take the last helping from a plate.
Anyone travelling to Sweden will notice that the family friendly environment of most restaurants and other such establishments. You will be surprised to notice that even trains have a toy and play area.
Now for some amazing facts;
Sweden has had seven Nobel Prize winners in Literature.
The safety match, ultrasound, astronomical lens, refrigerator, marine propeller, and computer mouse are few of the famous items that were invented by Swedes.
After Elvis Presley, the Beatles, and Michael Jackson, ABBA is the fourth-best selling music act in history.
Incidentally, sometime in 1954, archaeologists excavating an 8th-century Viking settlement in Sweden found a Buddha statuette from India.
In between a pastoral countryside filled with ancient Viking burial grounds, and delightful hiking and biking paths, there lies a nation, where tradition is still paramount. You will not only enjoy your stay, but will also enjoy the cultural opportunities, shopping centers, and upscale restaurants.
Image courtesy: planetware.com