Strangest Cars Ever Designed
Daring and unusual concept cars that have pushed the boundaries of imagination and practicality have always fascinated auto-lovers. The following very strange-looking cars are sure to make you go 'wow'. The High Museum of Art in Atlanta have assembled these cars as part of its latest exhibit Dream Cars.
1942 Oeuf electrique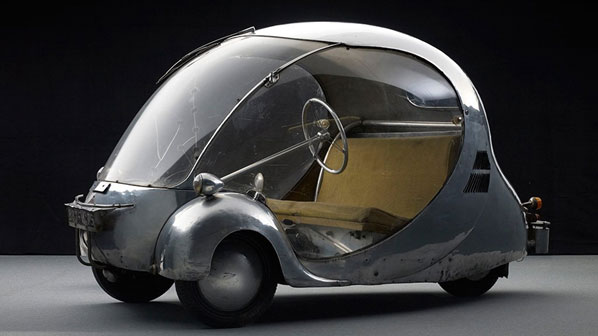 The 1942 Oeuf électrique, or electric egg, ran on batteries and had three wheels. It was made of hand-formed aluminum and curved Plexiglass. Its designer was Paul Arzens, a Parisian who designed railway locomotives before trying his hand on cars.
1936 Stout Scarab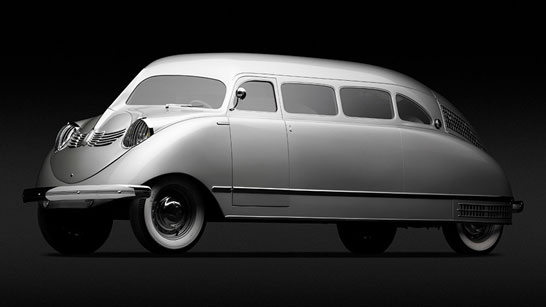 The Scarab was the result of the dream of an aircraft engineer to integrate leisure and luxury into transportation. Did you know that it was Stout Airlines that introduced in-flight meals and flight attendants? The Scarab took off from there actually: it was a diner car with a Ford V-8 in the rear of its stretched body of aluminum. Was the car a success? No. Mostly because, at $5,000 (about $90,000 today), the Scarab cost more than the Cadillacs of those days. Not more than ten were produced.
1947 Norman Timbs Special

The Normal Timbs Special of 1947 is one of a kind, with a front-mounted cockpit and sensuous curves that lead to a raindrop tail. The car had a Buick Straight 8 engine at the rear of the chassis. As you might have guessed, it was designed by an Indy racing engineer, Norman Timbs.
1953 General Motors Firebird 1 XP-21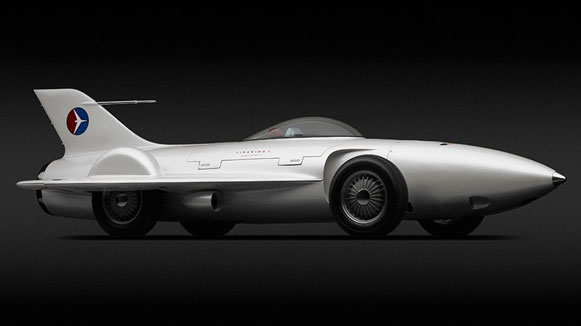 The General Motors Firebird I XP-21 of 1953 was a jet fighter, with four wheels, a bubble cockpit, and a tail fin! The turbine engine spun at up to 26,000 rpm to generate 370 horsepower, truly unusual at that time.
2001 BMW GINA Light Visionary Model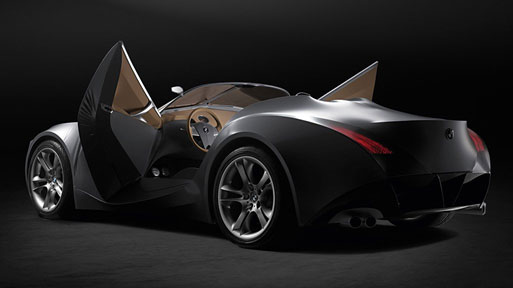 The BMW GINA Light Visionary Model concept of 2001 came from Chris Bangle, BMW design director, famous for his penchant for chunky body parts and hard geometry. The car's exterior was covered in polyurethane-coated spandex that shifted according to its aerodynamic needs.
1955 Chrysler (Ghia) Streamline X "Gilda"
The name 'Gilda' derived from a 1946 Rita Hayworth movie. The designers, the Italian firm Ghia, outfitted the Gilda with a 1.5-litre engine made for touring.
Porsche 918 Spyder Concept Car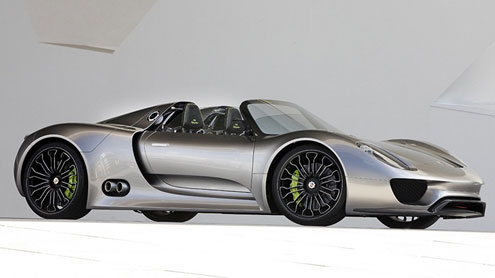 The Porsche 918 Spyder Concept Car was a star at the 2010 Geneva Motor Show and inspired the hybrid supercar Porsche on the roads today. The concept evolved from the Carrera GT that preceded it, with electric motors added on the front and rear axles producing a combined 218 hp. Those were supplemented by a 3.4-liter V-8 with a 500-horsepower.
1935 Bugatti Type 57S Competition Coupe Aerolithe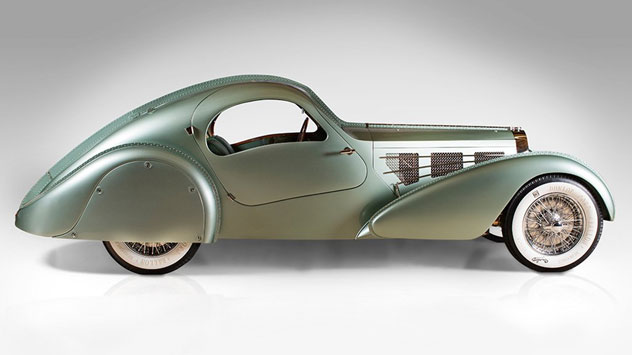 The original Bugatti Type 57S Compétition Coupé Aerolithe, which debuted in 1935 at the Paris Auto Show, was lost soon after: it is said that Bugatti disassembled it for a Type 57 production car that followed. The model you see here is a recreation produced in 2007, based on photographs, recorded specs, and an oil painting by a Bugatti engineer.
1959 Cadillac Cyclone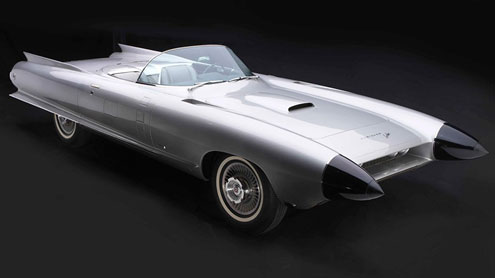 The Cadillac Cyclone created a sensation when it debuted in 1959, with its two black cones that are actually radars for the car's crash-avoidance system. The car would produce a series of warning lights and a truly high-pitched beep if it sensed an approaching object, and could even apply brakes automatically.
With imagination running riot, and automotive design and technology cruising in uncharted waters, who knows what kind of cars the future holds?!