Amazing Facts » Facts And Trivia About Countries – Hong Kong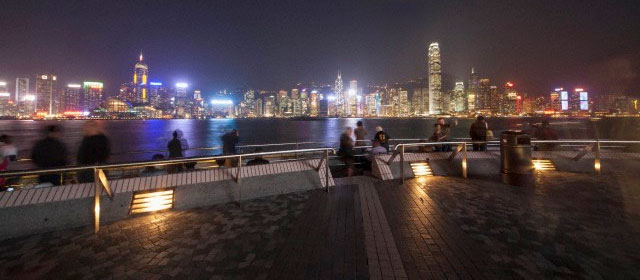 Amazing Facts about Hong Kong
A crown colony of the United Kingdom since 1842, Hong Kong's sovereignty was transferred to the People's Republic of China (PRC) during the year 1997. The emblem of the reunification of Hong Kong with China is Sousa Chinensis, or the Chinese White Dolphin. Hong Kong occupies a prominent place in the tourist map of the world and has been a favorite hub of vacationers for a long time. If you are in Hong Kong and only have a little time, here are few of the experiences that are not to be missed. Check out the facts related to Hong Kong given below and explore the destination further.
Hong Kong consists of Hong Kong Island and several other tiny islands spread over a 1,100 square kilometers, along with Kowloon and the New Territories. The official languages of Hong Kong are English and Chinese (Spoken Cantonese).
Hong Kong is one of the most thickly populated areas in the world. It is said that the city has more Rolls Royce cars per person compared to any place in the world. Hong Kong is also believed to have the most number of skyscrapers (any building with more than 14 floors is classified as a skyscraper) in the world, and is nearly double that of New York City.
Hong Kong is also one of the major financial centers with the Hong Kong dollar is the eighth most traded currency in the world. It also has one of highest per capita incomes in the world. For this reason, it has a high lifestyle and the human development index.
You will never expect Hong Kong to be such a great place for experiencing the nature. Some of its Islands have unspoiled beaches and inspiring waking, and hiking routes. Around three quarters of the island is rural and which has reservoirs, woodlands, scenic hills, over 24 country parks, and coastline and are within reach from the city. One of the best beaches in Hong Kong is Clearwater Bay Beach where the sunset is more picturesque than any one would expect.
Every night at about 8 PM, the world's largest sound, and light show takes place in the city. Laser lights from around 45 buildings on either sides of Victoria Harbor carries out a synchronized orchestrated show. The narration is in English and in Chinese. If on a particular day it is English, then the next day, the narration would be in Chinese. The best place to view this show is from Avenue of Stars.
Don't see trams in Hong Kong as just a mode of transport from one point to another. The trams on the Hong Kong Island have been in use since 1904 and are considered iconic. If you want the best seats, go the upper deck and grab the first seat. The rates for boarding a tram are constant and fixed, irrespective of the place where you get in. The locals call these trams as Ding Dings, because of the sound of their bells. An average of over 10,000 people rides or takes this Peak Tram every day, which equates to about four million travellers annually.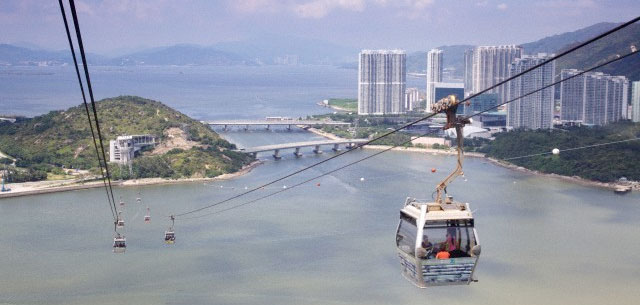 Take a ride on the six-kilometer long cable car and you will have a remarkable complete view of the South China Sea and the Lantau Island. In the first few minutes, you get to see a great view of the hilly territory of Lantau and the Hong Kong airport. After that, the cable car turns to give the passengers, an imposing view of Tian Tan Buddha.
Although Hong Kong may have hundreds of dazzling air-conditioned shopping malls, the real fun lies in shopping at any of the night markets. These places are located on the Temple Street where access to automobiles is closed. You can buy some souvenirs or visit any of the many fortunetellers. The place is also great for bargaining.
Regarding local food, there is plenty of tofu or vegetarian dishes at any of the Chinese restaurants. However, be careful of meat stock with fish or oyster sauce. Dai Pai Dong, Fast Food Noodle Shops, are common sites in Hong Kong. They offer a rather reasonably cheap bowl of noodles with free tea. To eat noodles on a person's birthday is considered blessed by many locals, as it will give that person a long and blessed life.
The 1955 film [Love is a Many Splendored Thing] was filmed in Hong Kong, just after the Korean War. The film was based on a book that highlights the romance between an American war correspondent (William Holden) and a Hong Kong Chinese doctor, played by Jennifer Jones.
Plan your visit to the museums on Wednesdays, as the doors are open free on every Wednesday. The popular museums are Hong Kong Space Museum, and the Hong Kong Museum of Art, both of which are located on Tsim Sha Tsui Promenade.
Make it a point to visit the Tsing Ma Bridge, a prominent Hong Kong landmark. It is the world's longest rail and road suspension bridge.
As for education, Hong Kong government provides free education to the public section for kids ranging from nine to 12 years
Now, that is plenty of things to do in Hong Kong. Despite being an expensive city, there are a lot many places to visit and things to do which are mostly free. Hong Kong is very modern albeit historical, westernized but very culturally rich. It also has a great variety of food with sufficient, if not a large amount of spending and shopping options. In short, Hong Kong is a must visit city.