Children Stories with Morals
Here is a wide collection of kids and children stories with morals . These short stories with morals are helpful for the children's personal development. Moral stories encourages for self building and motivation.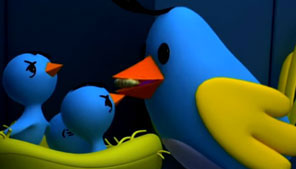 Animated Story Videos
Who helped those little birds whose mother was lost? Watch this colorful story and enjoy! Explore our site to watch more educational and inspirational animated stories for kids.