Magazines » Top Five Magazines for Kids in India
Top Five Magazines for Kids in India

Every parent would want their child to read many books. However, the habit of reading isn't just for everyone. A very little of the adult population are avid readers! Why is there so much buzz about reading? Reading is not just a pastime; it is about enhancing and developing your knowledge.

If you want to inculcate a reading habit in your children, you need to foster that, when they are very young. Kids should adore books and magazines and develop a love for reading. Letting your kid get attracted to magazines is the first step in developing their reading habit. Children should be lured by just looking at the books.

Mentioned below are the top five magazines for kids in India. They are not only colorful, fun, entertaining and witty, but educational as well!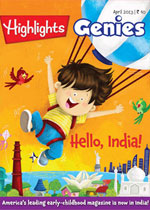 Highlights Genies
This magazine is all about celebration of childhood. It focuses on early childhood education, otherwise known as ECH. Designed for younger kids, the magazine is extremely colorful. Kids explore a lot with it and at the same time learn a lot. Ideal for kids between the ages of 2 to 6 years.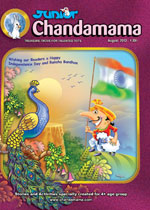 Junior Chandamama
If you are an adult, you could get some nostalgic memories about the most favorite magazines for kids of all time, Chandamama! From mythological stories to simple contests, Chandamama filled the lives of most adults of the current generation. It has indeed been a very popular magazine in India for decades. For the children of the current generation, the magazine is back with more interesting features. Puzzles, questions, riddles, fun and imaginative stories, picture puzzles, and more are featured in this magazine in the classic Chandamama Trademark style.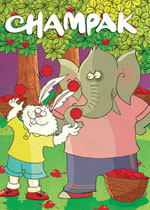 Champak
Another similar kind of magazine for kids that has been popular for decades. Champak is all about morals, ethics, values, brain teasers, and discipline with a lot of fun. The specialty of the magazine is modern moral stories. This is a fortnight magazine and is a fun reading.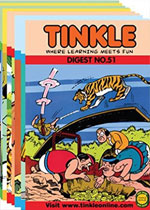 Tinkle
A brand new magazine for kids stirring the world of children! With exclusive interesting characters, Tinkle is one of the most favorite magazines for kids. Every issue comes with a theme. Don't miss it.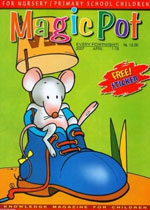 Magic Pot
Magic pot is a weekly magazine, an activity based magazine for kids. The magazine is released from the house of Malayala Manorama, a popular and quality publisher in India. The magazine is so special that encourages developing the vocabulary, reading, and writing skills.
Don't miss out our exclusive 'Magazines for Kids'review.

We bring out the information and brief reviews about various magazines for kids. You can select a few of these magazines and inculcate a reading habit in your children.