Kids World Fun -
A Portal for Kids, Parents and Teachers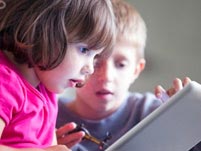 Welcome to the wonderful world of Kids World Fun, an online portal for kids, teachers and parents. We bring to you a great number of interesting activities that range from interactive games to stories, poems, rhymes, crafts, easy math, quizzes, free educational resources and much more.

Kids World Fun is primarily a free, fast-growing kids' website that aims at learning through fun. We provide valuable resources for teachers and parents too, such as tips for effective teaching and successful parenting. We update regularly, and therefore have the best and latest resources, activities and inspiring stuff. No more boring holidays, monotonous classes, uninterested children, or tired parents and teachers!
We invite you children, parents and teachers, to embark on this journey into the fantastic world of knowledge and have great fun on the way! All these resources are free for you.
Browse, listen, read, play, and have fun!
Most Popular
Latest Updates
Top 3 Reasons for Math Phobia in Children
Is your child suffering from math phobia? There are specific causes for this common problem. Math phobia is so common among children that it really is becoming an epidemic of sorts.
Ideas and Tips for Cooking With Preschoolers
Help your preschooler develop their natural abilities through preschool cooking lessons. Periodic Preschool cooking lessons can prove to be a crucial factor that helps children to develop a healthy personality while they grow.
Top 5 Sure-fire Methods To Get Your Child Learn English
Like it or not, there is no survival without English. As a parent or teacher, you must employ these guaranteed methods to teach your children English, without pain or tears.