Kids World Fun -
A Portal for Kids, Parents and Teachers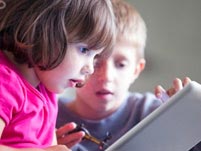 Welcome to the wonderful world of Kids World Fun, an online portal for kids, teachers and parents. We bring to you a great number of interesting activities that range from interactive games to stories, poems, rhymes, crafts, easy math, quizzes, free educational resources and much more.

Kids World Fun is primarily a free, fast-growing kids' website that aims at learning through fun. We provide valuable resources for teachers and parents too, such as tips for effective teaching and successful parenting. We update regularly, and therefore have the best and latest resources, activities and inspiring stuff. No more boring holidays, monotonous classes, uninterested children, or tired parents and teachers!
We invite you children, parents and teachers, to embark on this journey into the fantastic world of knowledge and have great fun on the way! All these resources are free for you.
Browse, listen, read, play, and have fun!
Most Popular
Latest Updates
International Short Story Contest 2018 #2 Results
The results of Kids World Fun's International Short Story Contest for School Children 2018 #2 has been announced. It discloses the first, second and third prize winners for sub-junior, junior, and senior categories.
Highly Commended Story Authors of the International Short Story Contest 2018 #2
The list of little authors of the highly commended stories from the International Short Story Contest 2018 #2, conducted by the Kids World Fun. A lot of little children have proven their talent in the short story contest from all over the world.
The Middle Child Syndrome
The middle child syndrome is very real, some argue. What does science say? Middle children feel left out and unloved, and have diffident personalities.