Kids World Fun -
A Portal for Kids, Parents and Teachers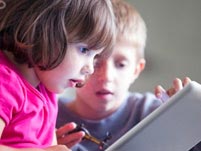 Welcome to the wonderful world of Kids World Fun, an online portal for kids, teachers and parents. We bring to you a great number of interesting activities that range from interactive games to stories, poems, rhymes, crafts, easy math, quizzes, free educational resources and much more.

Kids World Fun is primarily a free, fast-growing kids' website that aims at learning through fun. We provide valuable resources for teachers and parents too, such as tips for effective teaching and successful parenting. We update regularly, and therefore have the best and latest resources, activities and inspiring stuff. No more boring holidays, monotonous classes, uninterested children, or tired parents and teachers!
We invite you children, parents and teachers, to embark on this journey into the fantastic world of knowledge and have great fun on the way! All these resources are free for you.
Browse, listen, read, play, and have fun!
Most Popular
Latest Updates
Top 3 Reasons for Math Phobia in Children
Is your child suffering from math phobia? There are specific causes for this common problem. Math phobia is so common among children that it really is becoming an epidemic of sorts.
Top Ten Tips for Working Moms
Mothers have a tough life. Not only are you taken for granted, but all the work you do for your family is taken for granted as well. People praise a father who is an executive who is earning in the millions, but especially if you have three children or more.
Pets in the Classroom Pros and Cons
Classroom pets are amazingly beneficial for teaching children the values of love, care, affection, and responsibilities. However, lots of thoughts and preparations are essential for keeping pets in the classroom.